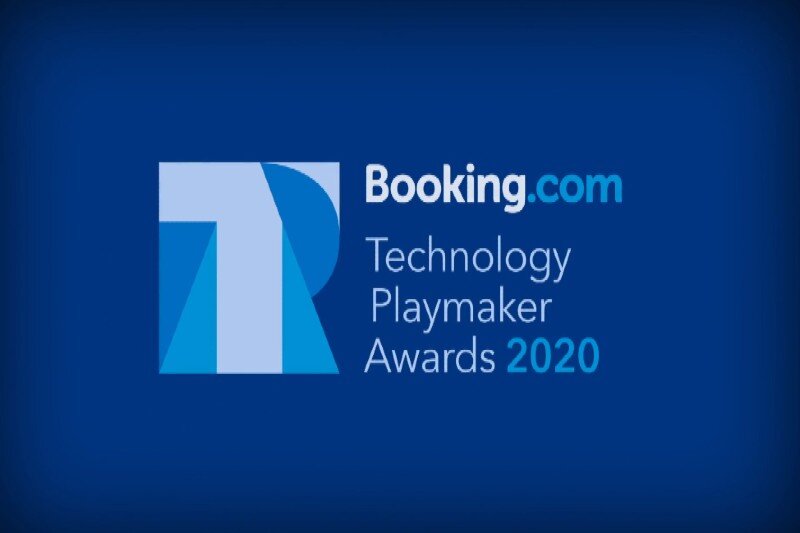 Booking.com announces the female finalists of its 2020 Technology Playmaker Awards
Tech industry females win Booking.com awards
Booking.com has announced the 45 finalists for its third annual Technology Playmaker Awards that honour female excellence within the global tech industry.
Among the finalists are women who are transforming the industry including a software developer leading a 'coding caravan' that teaches programming to girls in Kyrgyzstan; the founder of an online educational platform that promotes financial inclusion among females in Argentina; and an organisation that aims to coordinate the international tech community's response to the needs of refugees, asylum seekers and displaced people.
Spanning across nine categories, the finalists for the third annual awards represent 20 countries including Argentina, Australia, Bolivia, Japan, Israel, India, Nigeria, Singapore, United Arab Emirates and the UK.
---
More: Booking.com chair to champion women in travel tech at Web Summit
Taking inspiration from senior women and entrepreneurs in travel
---
The women were selected for their achievements in technology, disruptive use of technology for business and society, or dedicated commitment to pushing the diversity agenda in the sector.
The finalist's efforts range from technology innovations in medical technology and female health, renewal energy, financial technology and digital payments, to opening opportunities for female tech entrepreneurs and women-impact start-ups and pushing for diversity and inclusion in the industry.
Gillian Tans, chairwoman of booking.com, said: "Each of this year's Technology Playmaker award finalists has demonstrated outstanding achievements in technology, whether through innovation and an entrepreneurial spirit, business leadership and community impact, mentorship and inspiration for the next generation, or the pursuit of greater inclusivity."
"Whether from emerging economies or more established tech epicentres, these women technologists and advocates for diversity, are joined together by a remarkable talent and optimism for what the future of the tech sector will bring."
The keynote speaker at the awards will be Rana el Kaliouby, leader in artificial emotional intelligence, co-founder and chief executive of MIT spinoff Affectiva, and author of the upcoming book, Girl Decoded.
El Kaliouby said: "I'm excited to be part of booking.com's celebration of women who passionately bring their ambition and talent to tech every day but may often go unnoticed."
"Initiatives like the booking.com Technology Playmaker awards not only encourage more women to join tech and STEM, but also empower those who are already in the field to flourish and reach their full potential and all the richness and diversity of perspectives that our industry needs."
Attendees will also hear from Tans and the Technology Playmaker of the year 2019, Linda Liukas, founder of Rails Girls, an international movement teach girls to programme.
Winners will be chosen by an esteemed 14-member judging panel and announced at the ceremony on March 26, 2020 in London, UK. Each of the nine category winners will receive a price of €5,000, which can opt to donate to a charity or cause of their choice.
The overall Technology Playmaker of the year 2020 will be selected from one of the eight eligible category winners and will receive an additional €10,000 award.
The judging panel includes Tans, Sheree Atcheson, head of diversity and inclusion at Monzo; Kimberly Bryant, founder and chief executive of Black Girls CODE; Ruth Chandler, chief people officer at Skyscanner; and Julien Codorniou, vice president of Workplace from Facebook.
Tans said the awards program was started after Booking.com found one in five females in technology feels their contributions are under-appreciated.
The program aims to recognise the achievements of the women in technology and their diversity in an effort to inspire more to pursue careers in technology
Tans added: "We are proud of our progress, but also aware that more work needs to be done to create a more welcoming environment in tech for everyone."
"We need to continue to challenge existing culture, processes and mindsets if we are to further diversify the technology industry and make it a more appealing and inclusive space for people of all kinds to thrive."