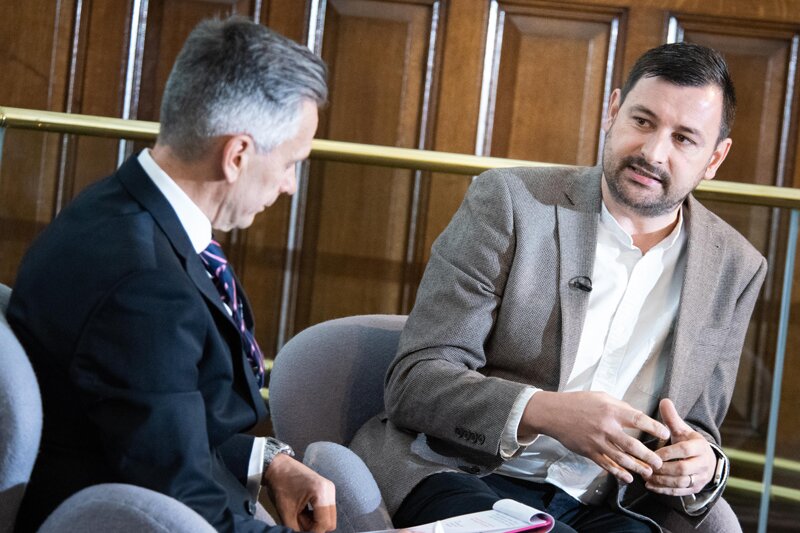 Barclays Travel Forum: Culture Trip keeps travel booking with human agents 'on the table'
Firm to test what users want, says Andy Washington
Culture Trip could offer its customers the chance to talk to someone before they book their next trip, its head of travel told last week's annual Barclays Travel Forum.
Explaining the firm's ambitions in travel to an audience of 300 travel executives in London Andy Washington, senior vice president of travel, said it will test to see what users want.
"It is possible we will offer the chance for them to speak to someone," he said. "At the moment what they are seeing is great content, really engaging content, and intent.
"We will see whether they want to book with us. That's the big bet. They may want to book with someone else. I hope that's not the case.
"They may want to talk to someone. All of those things are on the table."
Culture Trip announced last year its intention to build a new OTA to serve its 18 million unique users with product to allow them to visit the places they are reading about.
It then announced an $80 million funding round along with a number of senior hires from Facebook, YouTube and Google.
Washington, who previously worked for Expedia and lastminute.com, said the big OTAs are "solving for the consumer" just as Culture Trip intends to.
But he said these OTAs operate at the bottom of the funnel focussing on converting already highly qualified leads.
"A really good travel agent will inspire you, will tell stories. That's what really good businesses are doing now," Washington said.
Culture Trip has profiled its largely millennial and Gen-Z audience and identified four distinct segments in what it has described as the "new culture economy".
"We have our segmentation and we will build from that," Washington said. "That means we are solving for our audience.
"We are a travel entertainment media company driven by a full funnel disruptive approach engaging people with inspirational content.
"We are taking them all the way from inspiration through to bookability. We already have some affiliate links, but the main OTA tech piece comes very soon."
Washington said Culture Trip data has shown 58% of its users go on to a website that offers bookings after visiting it.
More: Big Interview: Culture Trip sets sights on being king of travel content
Travolution Start-Up Summit: The tale of Culture Trip's journey from Elephant and Castle