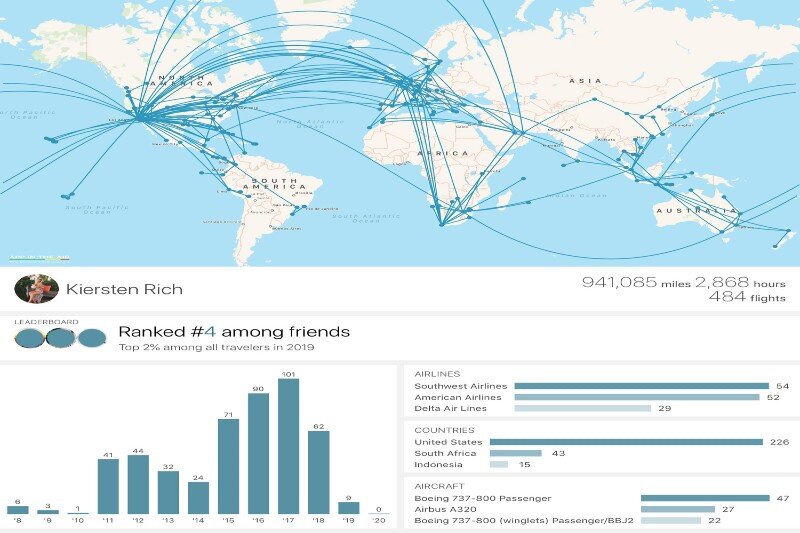 AITA frequent flyer app reveals push to help users achieve carbon neutrality
AITA is becoming more eco-conscious
Personal travel assistant for frequent flyers, App in the Air (AITA), is to help users track and mitigate their carbon footprint.
---
More: TTE 2020: Big data key to solving travel's sustainability challenges
Tourlane offsets 100,000 tonnes of CO2 with Planetly.org tie-up
---
AITA's new features include an in-app carbon calculator, pledge to plant one tree for every flight booked within the app and a partnership with non-profit organisation, One Tree Planted.
AITA hopes its new technology will allow its five million travellers to move closer to carbon neutrality.
Bayram Annakov, chief executive and founder at AITA, said: "This is definitely not about flight shaming, but as frequent flyers, our community of course recognises the environmental impact of aviation; so we're creating accessible tools to help flyers address long-term carbon reduction."
The new app feature estimates a traveller's carbon impact based on factors including the flight distance, aircraft model and passenger's cabin class.
Within the app, AITA says customers will now be encouraged to offset each flight with through a custom notification and link to One Tree Planted, a 501(c)(3) trying to make it simple for anyone to help the environment by planting trees.
Customers are incentivised as when they plant trees, they earn a green-certified in-app badge, can track their current balance and even compete against their friends on a 'green' leaderboard.
Annakov added: "Our new partnership with One Tree Planted is a seamless way for app users to begin thinking about the impact of their flights by giving to global sustainable project like planting trees; and whether or not our users choose to offset their flights, we automatically plant one tree per booking in the app."
"App in the Air flyers planted over 10,000 trees in the closing months of 2019 alone – I'm eager to surpass this number in 2020 as we roll out the program across our global userbase."
AITA claims it is continuing to seek new sustainable partnerships for 2020 and beyond, in addition to integrating solutions designed during its recent win at the Iata AIR hackathon, a global series of challenges to find solutions within the aviation industry.
Diana Chaplin, canopy director of One Tree Planted, said: "Even eco-conscious people need to travel sometimes!"
"It's great to know that App in the Air makes it simple for travellers to plant a tree and have a positive environmental impact for nature, people and biodiversity."