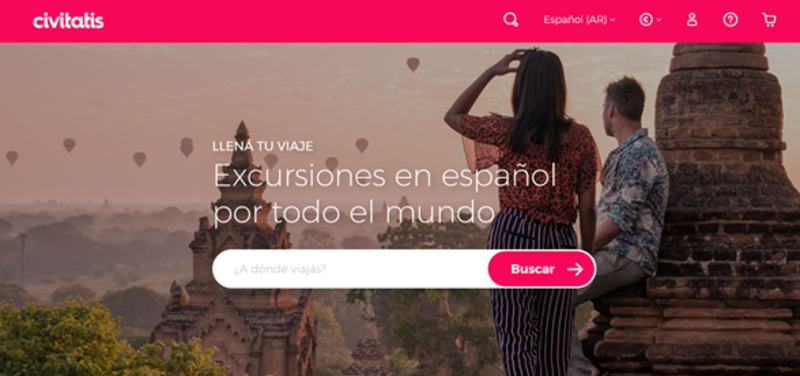 Vitruvian Partners agrees investment in Spanish excursions platform Civitatis
Travel Counsellors and Sykes Cottages backer will accelerate international growth
Travel Counsellors and Sykes Holiday Cottages private equity backer Vitruvian Partners has invested in Spanish language excursions specialist Civitatis.
No financial details of the deal were disclosed in an announcement, but Civitatis said it will support its expansion internationally, especially in Latin America and the rest of Europe.
Civitatis offers 70,000 activities in over 3,000 destinations and forecasts it will provide experience to more than seven million tourists in 2022.
Vitruvian Partners has invested into the Spanish company through its €4 billion VIP IV fund alongside founder and chief executive Alberto Gutierrez Pascual, who will continue to lead the business.
Until now, Civitatis was fully owned by its founder and growth has been entirely organic.
Gutierrez said Vitruvian brings "significant investment firepower" and experience in the travel and online consumer sectror to accelerate growth further.
He said: "If ever I was going to bring in an investor, it would have to be the best, the one that could help us take Civitatis to the next level; Vitruvian Partners is a perfect fit.
"They are one of the leading international private equity funds focused on high-growth companies and with an exceptional track record partnering with world-leading technology platforms.
"In 2021 alone they took six companies public in the US and Europe and were ranked the top fund by performance in Europe and fourth globally by HEC-Dow Jones. Previous investments include companies such as Skyscanner, Just Eat, Farfetch, Wise and Ebury.
"None of our successes to date would have been achieved without the hard work of the entire Civitatis team, our thousands of partners and local operators, and the millions of tourists who enjoy discovering new experiences on our platform."
Sophie Bower-Straziota, partner at Vitruvian Partners, added: "We are delighted to partner with Alberto and the entire Civitatis team, and have been immensely impressed with what they have achieved.
"In particular, Alberto has built a winning business model combining his two passions, travelling and programming.
"Civitatis offers a quality, accessible and trusted platform for excursions and guided tours, based on almost 15 years of deep domain expertise curating the best guides for each destination.
"Given our extensive experience working with founder-led companies across consumer internet and travel, we believe Civitatis has a fantastic opportunity to further accelerate its growth internationally and strengthen its position as a leading tourism experience platform worldwide.
"We are very excited about joining forces with Alberto and team to support on the journey ahead with our global resources, combined with our new office in Madrid covering Spain and Portugal."