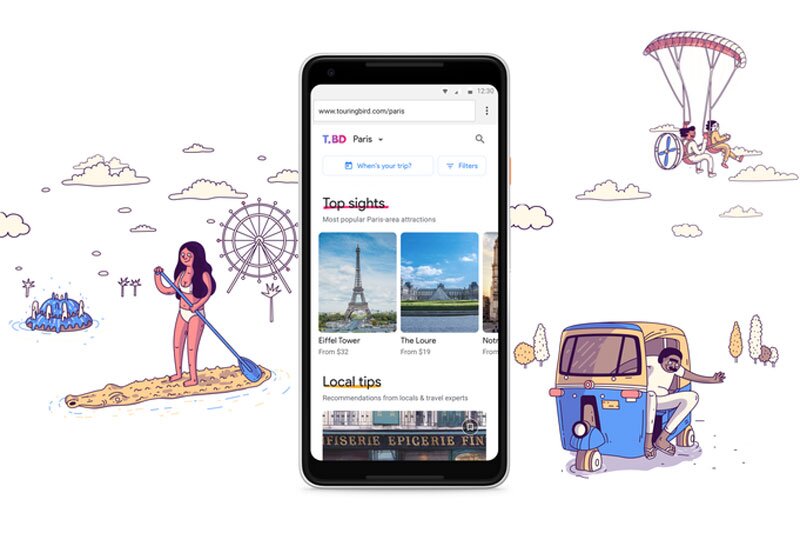 Touring Bird to close and become part of Google Travel
Experiences comparison and booking brand launched through Area 120 incubator
Google has announced that its Touring Bird experiences comparison and booking brand is to be merged into its main travel offering.
The closure of the stand-alone brand comes after Google closed its Trips mobile trip planner in August to also being it into the Google Travel fold.
Touring Bird was launched as part of Google's Area 120 incubator last year by April this year had grown to offer 75,000 experiences in 200 markets.
A message on the site says: "Touring Bird was a thrilling experiment, hosted within Google's Area 120 incubator.
"It aimed to improve the research and booking process for things to do in a destination by bringing together content from online travel agencies, free tour providers, and local experts.
"We are excited to share that Touring Bird is folding into Google's travel team, where we'll continue to build great experiences for users.
"Touring Bird will be shut down on November 17, 2019. You can still access all your saved activities until that date.
"Thanks for visiting Touring Bird, we wish you unforgettable travels!"