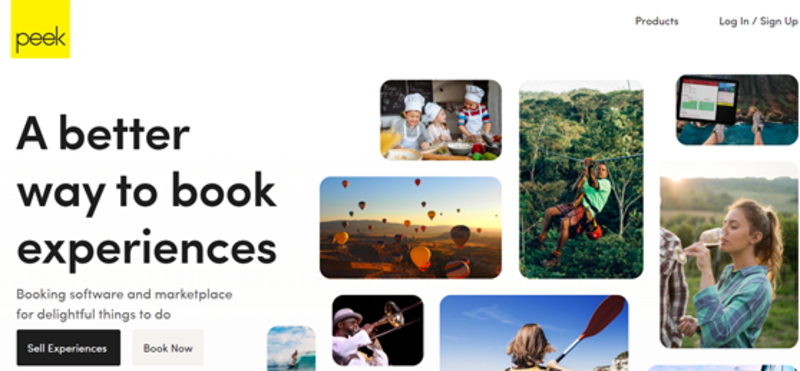 Peak integrates Fotaflo to optimise image and video sharing strategies for tour guides
Shareable personal albums will be created for guests by tour operators to increase referrals and advocacy
Travel experiences marketplace Peek.com has teamed up with marketing platform Fotaflo to help tour guides develop marketing strategies for image and video sharing.
Fotaflo's marketing and reporting technology helps clients to forge closer more positive relationships with customers using photo and video memories.
Peek provides guides with payments, point-of-sale and check-in systems to help them provide a better customer booking experience and to increase revenues.
It has integrated Fotaflo with its Zapier product enabling Peak users to use its features to capture their guests' experiences on the iOS or Android mobile operating systems.
The integration will automatically deliver personal albums to users through email and SMS after their experience.
Fotaflo's white-label photo album enables intuitive social media and email sharing, review requests, and links to the operator's website.
Peek said this will result in an increase in purchases, referrals and brand advocacy for tour providers.
Ryan O'Grady, founder and chief executive of Fotaflo, said: "We are so pleased to have partnered with Peek to allow operators a simple and easy way to capture and deliver memories of their guests.
"With the Zapier integration, clients using Peek have complete access to our platform and can share their guest's memories strategically, increase referrals and advocacy, and provide them with a better experience.
"We are confident that by partnering with Peek, guests of tour providers will have a seamless experience filled with joyful memories that they can keep forever. And the photo-sharing process will be simpler for guides, too."