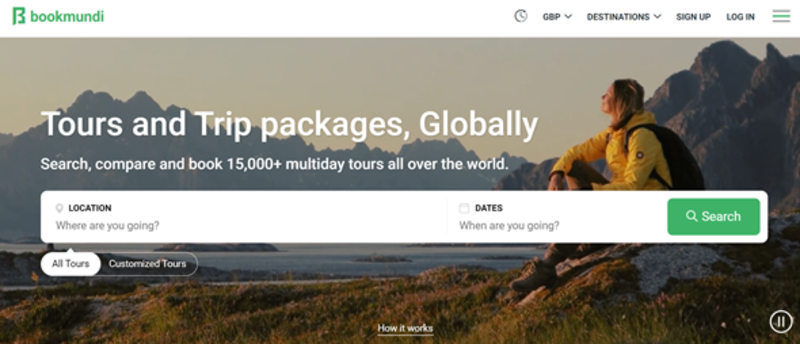 Package tours booking portal Bookmundi makes carbon offset pledge
Danish portal has developed a CO2 calculator as part of offsetting initiative for all of its trips
Danish online booking portal Bookmundi will offset the carbon on all tours booked through it, the firm has announced.
Bookmundi has worked with climate consultants to develop a carbon calculator that can be used to measure total CO2 emissions per traveller per trip.
The firm will invest in carbon reduction projects including tree planting in Columbia, a conservation project in the Peruvian Amazon, and solar power projects in Turkey.
Rasmus Juul-Olsen, chief executive and founder of Bookmundi, said: "Everybody has a responsibility to help combat climate change, including booking portals and marketplaces.
"In an ideal world, considering that the travel industry accounts for a significant portion of CO2 emissions, it should in fact be neither possible nor lawful to sell a tour without it being carbon offset."
Bookmundi said its initiative is aimed at making travel more environmentally conscious and attractive to eco-friendly customers.
It will apply to all the CO2 emitted for more than 15,000 package tours Bookmundi currently offers for sale online in more than 135 countries.
The firm works with 1,500 tour operators who offer more than one million departures on more than 15,000 adventures and package tours.
Its carbon calculator covers all aspects of the trip including accommodation, transportation, meals and activities.
It has tagged more than 250,000 data points which is processes using machine learning and data analytics algorithms to compute the CO2 footprint per tour.
It is estimated that tourism accounts for 8% of all greenhouse gas emissions worldwide.
Bookmundi said its offsetting approach sets it apart because customers are not asked to pay extra and it is taking responsibility for all costs and tours.
Juul-Olsen said: "As a traveller, you do not have to worry about additional fees, as the carbon offsetting is already embedded into the cost of each trip and we still offer a best price guarantee for all the tours we sell.
"Customers finally have the choice to buy a carbon offset package trip around the world.
"The industry as a whole has acted far too slowly. The good news is that a future will soon emerge where marketplaces and tour operators, and, in principle, any supplier of tourism-related services, should transition to more sustainable trips and services, not only to help combat climate change but to remain competitive and survive as a business."