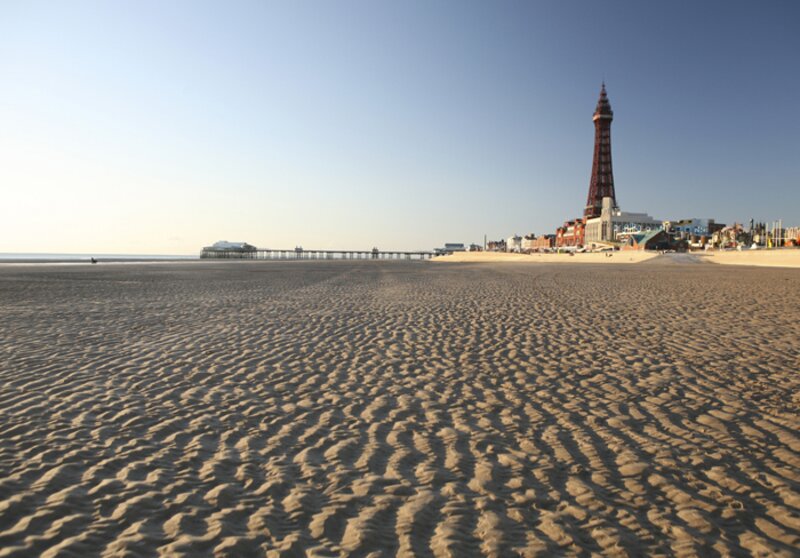 Coronavirus: Blackpool goes virtual to offer 'visitors' a taste of seaside Easter fun
Iconic seaside destination creates a virtual experience
The British seaside resort of Blackpool has joined a growing list of destinations offering virtual experiences as the COVID-19 lockdown continues.
The iconic northern town is urging visitors to stay home over the extended Easter weekend and enjoy a taste of the seaside from the comfort of their living rooms.
VisitBlackpool has produced a Virtual Blackpool package tour which includes an online collection of rollercoaster rides, water slides, tours of venues and attractions, educational videos, and family entertainment.
Councillor Gillian Campbell, deputy leader of Blackpool Council, said: "In normal times, this is the official start of our holiday season when our numerous attractions put out the welcome mat and our coastline is packed with visitors enjoying the spring sunshine.
"But Easter 2020 is going to be very different. Government advice is to stay home and stay safe. And that means not visiting Blackpool, even for the day – and the Easter Bank Holiday weekend is no exception.
"But just because you can't come to Blackpool for Easter doesn't mean we can't bring Blackpool to you. Thanks to the internet, you can experience some of the resort's brilliant attractions and venues from the comfort of your own home.
"We hope this will bring a taste of the seaside into your living room – and whet your appetite to come back and see us when it's safe to do so."