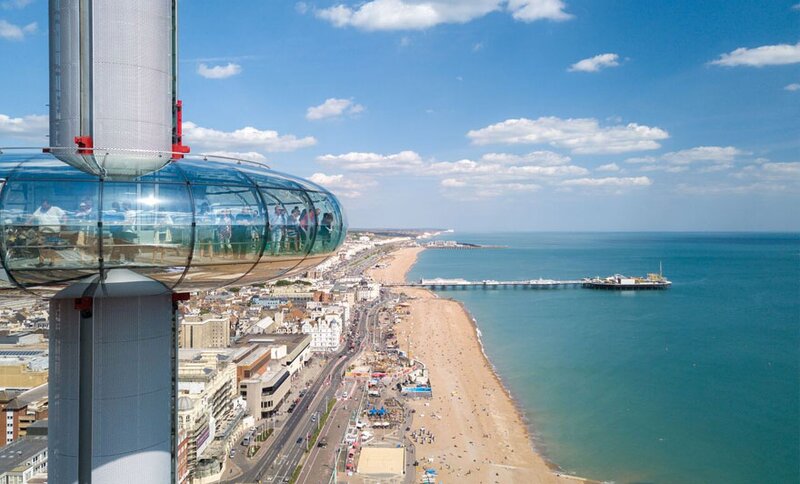 Brighton's British Airways i360 to pilot UGC videos with start-up Youshow
Brighton's British Airways i360 attraction to pilot UGC videos with start-up Youshow
The British Airways i360 observation tower in Brighton has partnered with Youshow, a Google Campus social media technology start-up, to pilot a new advertising campaign.
Youshow's technology transforms smartphone footage into User Generated Advertising (UGA) by placing branded content around it.
When shared this helps the clips maximise their social media footprint and ensure the brand optimised its global reach.
British Airways i360 said user-generated videos achieve up to seven times more engagement and organic reach than traditional advertising.
The award-winning attraction said it "is looking to strengthen its position as an international tourist icon by experimenting with the latest technology to increase video engagement".
A bespoke app will incentivise visitors to record and share their experiences as they take in the panoramic views across Brighton and the south coast from the observation pod.
The campaign encourages visitors to "say #hi360 at 450ft". The advertising will automatically embed into the videos when they're shared, a feature which makes brand communication invisible to ad blockers.
British Airways i360 was conceived and designed by Marks Barfield Architects, creators of the London Eye.
Visitors board a giant glass observation pod and glide up gently to 450ft to enjoy panoramic views across Brighton & Hove, the South Downs and the beautiful Sussex coastline.
The attraction has won multiple awards for design, innovation and the quality of the visitor experience.