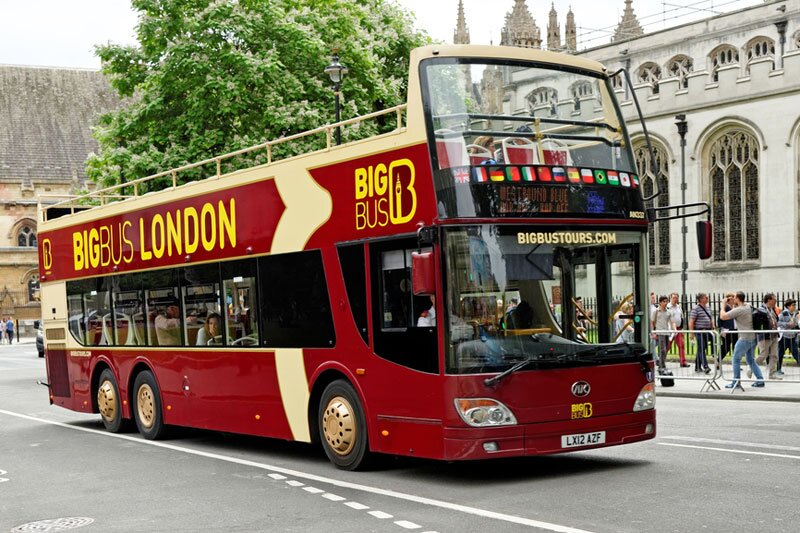 WTM 2018: Big Bus Tours reports 'massive shift to digital'
British sight-seeing operator Big Bus Tours says a new mobile app and API integrations have helped drive up off-street digital bookings.
Andy Furlong, executive vice president, marketing and e-commerce, said in a city like London around 60% of business would traditionally have been booked on the street.
But he said now that figure is now nearer 30% after improvements to its mobile app like live bus tracking.
He said this has made a "massive difference" to app usage which has now been downloaded over 100,000 times.
An updated app was released last year and an Android version went live last week.
The app lets users know which services have live guides and locates them so it can flag up nearby attractions they might also like to visit and sell them tickets.
"There is a massive shift to digital both for us and for our partners. More and more people are buying tickets on the same day on mobile.
"We have seen exactly the same growth in digital from partners we have brought in and from our own website and people on the app," Furlong said.
He added another big step forward for Big Bus Tours has been its new API that was launched last year and that was developed to be easy to integrate with OTA and distribution partners.
The firm said it's biggest API partners saw growth of 198% in the first year.
The latest partner announced on the first day of World Travel Market is Klook, a leading travel activities and services booking platforms, which will help the operator grow in Asia where it recently added Singapore to the list of 21 cities it serves, as well as in Europe and the US.
"Our API partners get access to all our content and tickets immediately. That's a big step forward for us because it would have traditionally been an operator with a contract and a contracted rate. But with the API they take a live feed from us."
Eric Gnock Fah, Klook's chief operating officer and co-founder, said: "As a pioneer in driving travel technology, Klook is committed to using innovative technology to help digitize the tours and activities industry.
"Travel activities are 'in-destination' by nature, with 70% of Klook's bookings made via mobile devices according to our data.
"It is a growing trend that travellers tend to arrange things on-the-go thus rendering mobile and instant booking crucial to this sector.
"This global partnership allows us to further provide frictionless, real-time booking and redemption experiences for modern mobile-first travelers around the world."
Omid Golshan, executive vice President of global growth at Big Bus Tours added:
"We are very excited to be partnering with Klook. Big Bus Tours products are very popular with our customers from Asia, particularly our Hong Kong products for which Klook is a top seller, as well as our newly acquired Singapore operation.
"Klook's European and US operations, launched this year as part of a global expansion, provide an opportunity for us to work more closely at local level to better merchandise Big Bus Tours' products to Klook customers.
"Through the API partnership with Klook, we can ensure that all our products in all cities are available in real time, on one of the world's leading travel activities booking platforms, in a digital format that customers from Asia are familiar with and prefer, ensuring we deliver a localised yet simple and consistent booking experience.
"We will continue to work with Klook to provide special products which are appealing to their customers."