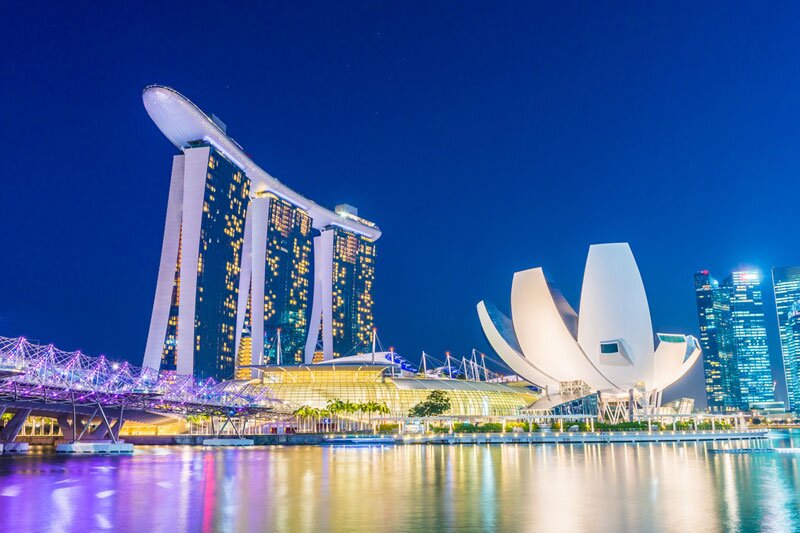 Web in Travel: Rising consumer activism means businesses must have purpose
Accor and Expedia speakers tell Web in Travel conference in Singapore that Corporate Social Responsibility is becoming more important
Rising levels of customer activism is putting pressure on travel firms to be much clearer about their purpose beyond just commercial success.
Speaking at last week's Web in Travel conference in Singapore speakers from global hotel group Accor and OTA giant Expedia agreed Corporate Social Responsibility is becoming more important.
"What I'm fascinated with is the effectiveness of consumer activism and how organised it's become and how impactful," said Louise Daley, Accor deputy chief executive of Asia Pacific.
"As corporates we have to become more mindful of what our customer care about, not just what they are going to buy."
Melissa Maher, Expedia Group senior vice president of marketing and innovation, agreed, saying the same is true for employees who want to feel they are working for brands they can believe in.
"People want to connect to a company that has purpose. CSR is becoming more important but from a consumer and employee standpoint, so is diversity."
Maher said Expedia's purpose was to "bring the world within reach". Daley said for Accor it is connecting with guests in a "heart-felt way".
"Purpose is wrapped up in our values and how we expect others to engage with us. It's about honesty and transparency.
"In terms of our employee offer it's around heart, engaging, retaining employees and how we connect with the guest in a very heart-felt way."
The Expedia and Accor execs were asked to discuss whether the future of hotel OTA relationships are combative or collaborative.
Daley said the impact of Google's moves to embed itself at the core of the customer supplier relationship has started to have an impact.
She said: "It's interesting to watch how they are going to monetise that without biting the hand that feeds them particularly on marketing spend from the big [OTA] players. How do they co-exist?
"That's a very important question. They [Google] could come over the top and take the market by storm but for me it's more important how they play with all the incumbents in the market today."
Maher was asked about the recent exclusive deal between Marriott and Expedia that will see the OTA distribute its opaque wholesale rates as well as its public rates.
She said Expedia previously powered Marriott's "vacation product" and that this was a natural evolution to a full distribution partnership.
"It's come from a much more collaborative environment and we will help them grow whether it's direct business or through us," said Maher.
Daley said Expedia is solving for Marriot an increasingly problematic issue of wholesale or discounted rates finding their way into the public domain and undermining price parity promises.
"We have already started to look across platforms as to how we can evolve our own distribution systems.
"We would look to anyone who can reduce our costs of acquisition. What we are looking for is to support as many distributors across the landscape that gives us capacity.
"We are happy with our great partners, but we are also happy to ensure that the landscape remains competitive."
Maher claimed there is no longer any tension around who owns the customer. "We are not concerned about that.
"We are very happy to create programmes to develop models where we can help chains grow business directly. We have developed technology to help our chain partners.
"We want to innovate. We know our hotel partners want to make sure they are taking care of the guest. We want to use our technology assets to help them take care of that."