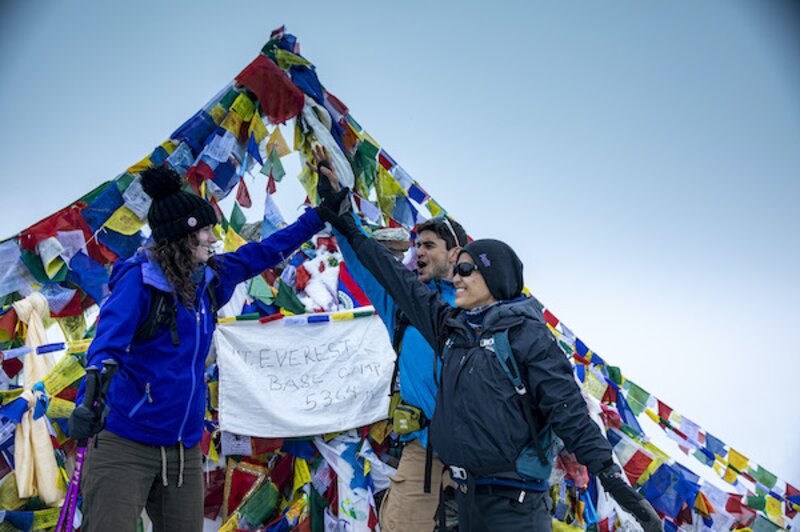 Virtual trek challenge launched by G Adventures partner Planeterra
Travel sector invited to join expedition to Everest base camp to aid COVID recovery
Planeterra Foundation – the non-profit partner of G Adventures and G Touring – has launched its first annual Planeterra Trek Challenge.
The foundation is inviting the travel industry to join a virtual trek to Everest Base Camp to help community tourism recover from the impact of the pandemic.
The initiative highlights Planeterra's partners in south Asia, including Nepal, with the challenge of walking 65 kilometres (85,000 steps) – the equivalent of trekking to Everest Base Camp.
The challenge takes place from September 21-27, with participants 'reaching the top' on World Tourism Day, September 27.
Bruce Poon Tip, founder of Planterra and G Adventures, has put together a team and pledged to match donations from participating teams, and donors, up to about £15,000 ($25,000 CAD).
He said: "The Planeterra Trek Challenge is an opportunity for us to come together virtually and create a sense of connection at a time when people are feeling distanced, not just from travel but from other countries and cultures.
"Most of us are missing travelling and many are looking for a way to give back to the people and communities who have given us life-changing travel experiences in the past.
"I'm excited to invite our agency partners, suppliers and the wider tourism industry to join us in raising some much-needed funds.
"We also want to spotlight this iconic region for travel that is currently void of tourists.
"These communities need our help, so let's get away from our home offices for a bit, maybe tackle a personal fitness challenge at the same time, and do what we can to make a difference."
Planterra is preparing a series of online articles, including interviews with travellers who have climbed Everest, interviews with community tourism leaders and cooking demonstrations.
Agents can learn more about the campaign and how to sell trips to Everest Base Camp via the Agents of Change Facebook group.
Click here to join the Planeterra Trek Challenge.