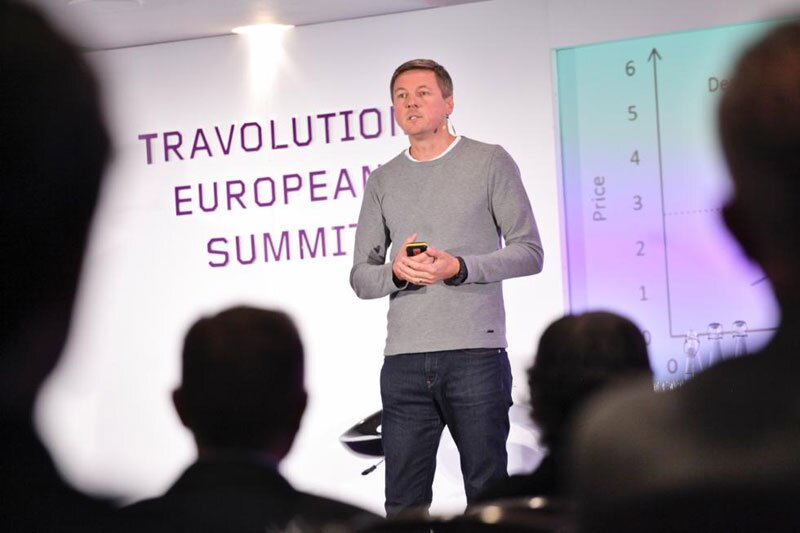 Travo Summit: Achieving high growth in challenging market starts with business culture
Gain insights from what customers after they have transacted, event hears
Getting your business' culture right is a pre-requisite for finding growth in what is a challenging market today.
Matthew Prior, former managing director of Travelopia and Tui Specialist Holiday Group and now a consultant, told last week's Travolution Summit that even without Brexit he would be worried about the sector's prospects.
He cited concerns about the German economy, global economic uncertainty in general, currency fluctuations, trade wars and changing consumer behaviour as the main challenges facing travel.
---
Full coverage: Travolution European Summit 2019
---
Specifically, he said the growing trend among consumers of "carbon guilt", or what is known as Flygskam [flight shaming] in Northern Europe, as a particular risk for travel. "We do not know how that's going to unfold," he said.
Prior added: "We also know that the industry is pretty good at doing damage to itself. There is general over-capacity, over-supply, where there are too many operators offering experiences and services to too few people which puts power into the hands of consumers, in terms of pricing, and intermediaries such as Google who take full advantage."
Despite these challenges all businesses are looking for growth, said Prior, something which "starts with culture" and how firms address the challenges of digital transformation which will "increase the weapons in your armoury to cope with uncertainty".
Prior said any business looking to drive high growth needs to do four key things: focus on data to better understand their businesses and customers, re-set their plan, execute that plan at speed, and finally investing in ways to improve cash flow.
"It's really important as a first step to understand what's going on with your customer behaviour. Do some demand analysis. What's motivating customers to come to you and what's stopping non-customers?
"It's a sanity check about your value proposition. Are you a bit homogenous? Are people catching up with you? Is there a lack of clarity about why people should go with you rather than someone else?"
Prior said conventional management information tends to be too focussed on what's easy to measure but that there is a "rich seam" of data waiting to be discovered that will help firms "better understand the key drivers in your business".
One area firms should focus on is what customers do once they have transacted. "Repeat business is wonderful," he said, "and we love repeat business, but my favourite type of business is referral business.
"It means the consumer has not only had the confidence to transact with you they are also willing to put their neck on the line and say to their friends 'you must use this business'."
Once a company has a clear idea of its plan and how to achieve it, it must then reorganise and structure itself to deliver on this plan at speed.
Prior said this is best done with delivery squads made up of experts from different parts of the business.
"What's really important to recognise in today's world is delivering really great digital experiences is never the responsibility of one particular team. It's surprising how many businesses are not yet there in terms of that delivery squad focus.
"You can have the greatest plan in the world but it needs to be executed and it needs to be executed seriously quickly and driving pace in your organisation is done through this delivery squad kind of approach."
The final component to driving growth is to invest in improving cash flow by reviewing things like supplier and customer payment terms and technology requirements.
Prior said there will be areas where firms are "over-specced" technologically or have tools that are under-utilised or should be considering alternative tools that are new to market.
And he said his experience of working with private equity was that they are able to encourage their investments to "take it up a notch" when it comes to business fundamentals.
"I thought we were good at buying, but you could see with them they took a good methodological approach and we ended up with huge savings we never thought possible."
Full coverage: Travolution European Summit 2019