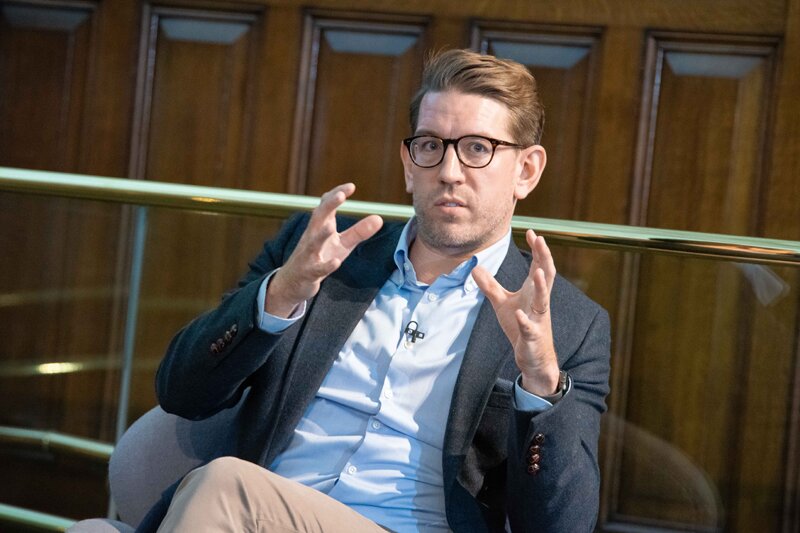 Travelzoo webinar: Customer claims fear if holiday experience is under par
Disappointed customers could demand money back if facilities are shut or limited
Challenges that COVID-19 and social distancing rules will present destinations and resorts this summer could lead to a wave of claims against travel firms from unhappy customers.
Travel firms have been warned the prospect of the summer market being partly salvaged as the UK looks to agree air bridges with popular destinations like Greece and Spain could create more problems.
Speaking on a Travelzoo webcast this week, Martin Alcock, direct of the Travel Trade Consultancy, said the situation could become like the fake claims for gastroenteritis infections that dogged the industry a few years ago.
A risk for all holiday firms is that hotels that have seen their bookings collapse may have had to lay people off and not been able to invest in their properties, so the experience will not be what clients have paid for, said Alcock.
"By the middle of July, will you be able to get on a flight? Almost certainly yes. Will you be able to find a bed when you get there? Almost certainly yes. But will the whole holiday look and feel like the sort of holiday you know and love? Quite possibly not.
"There's a danger when things do start to come back, and the media loves to whip these sort of things up, about facilities that aren't available, whether everyone's wearing masks in the restaurant and it's not a particularly enjoyable experience or whether there's an outbreak in a particular hotel. All those things are a potential risk.
Alcock said firms will need to be sure they are protected by the terms they have with suppliers. "In the current Package Travel Regulations, there's a grey area around whether you delivered what your customer paid for.
"If people are saying I chose this particular resort because it has a kids club, and a swimming pool, and ten restaurants but half the restaurants were shut, the kids club was closed and you could only swim a third of the time because there was a rota, that does open you up to claims.
"In the best-case scenario, that's a headache for operators, in the worst case you get back to where we were a few years ago which is gastro-type class actions.
"You'll have people from claims firms out in resort saying you paid for this luxury holiday and you haven't got half the services, you could make a claim for that. That's the real danger, that it opens up the door for this again.
"It always turns on the terms and conditions. As an operator if you have very strong terms and conditions with the supplier then, yes, the customer still has a claim with you as the package operator, but you have a downstream claim against them."
Alcock said how agents and operators are impacted by this could be determined by their size and commercially clout versus their suppliers and that claims will be decided on a case by case basis. "It's going to be messy," he said.
The webinar heard, although optimism about bookings for this summer is returning it is likely to be late bookers, smaller groups and younger travellers opting for destinations closer to home and booking late, which is not high margin business.
Firms that reactivate their businesses having put them in hibernation during lockdown, will have to be wary of starting to incur running costs they can't afford in the race for bookings, warned Alcock.
"All of the actions that people have taken over the last few months to keep their businesses alive have consequences.
"If you've drawn down on a government loan, you might have deferred some VAT, you might have taken credit facilities. All those sorts of things will, sooner or later, have to start unwinding."
Although many of these risks are only going to start become an issue in 2021, Alcock said many firms also have refund credit notes with customers and at some point they will have to start servicing them by delivering the holidays they have sold.
"The work we are doing at the moment with clients is all about monitoring and measuring cashflow to give them some sort of insight into what is their runway," Alcock said.
James Clarke, UK general manager at Travelzoo, said consumer sentiment is clearly closely tracking travel updates and whether and where it may be possible to go on holiday this summer.
"We have this pent-up sentiment from members who are waiting for something from government to say can I book this break, and that's the same for a UK break or a foreign holiday," he said.
"If we saw next week that the UK government announced an air bridge between one country, say France, we'd all see a surge in bookings for France because there are people just desperate to get out of the UK.
"It's going to be a bit of a wait and see, but from our perspective we are very confident about the UK this summer and about 2021 for overseas travel. The question mark is about international travel this summer and is that going to happen.
"A few weeks ago, most people were saying that's not going to happen, but the government it under an increasing amount of pressure. The signs are something is going to happen maybe before the end of the summer."