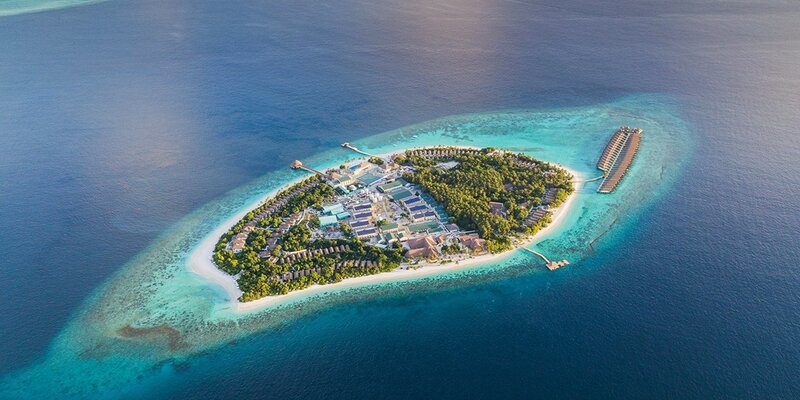 Travelzoo private island Maldives deal breaks records
Deals publisher says flexibility is key to drive up customer confidence
A deal for a private island in the Maldives has become the best performing deal for publisher Travelzoo, the firm has revealed.
Speaking in a latest trade webcast, James Clarke, UK general manager, said the deal for the unnamed property that is valid for two-and-a-half years, generated $4 million in sale in just five days.
He told trade partners that consumer sentiment continues to grow, with over half of Travelzoo subscribers intending to go on holiday this year, but that flexible deals were essential.
The Maldives deal offered a week-long stay for two people excluding flights for a fully refundable price of $875. More than 50% of bookers opted to upgrade to a waterfront villa for double the price.
Clarke said the latest Travelzoo UK member survey found 89% are interested in receiving deals while 93% would consider booking a refundable travel deal.
"It is this peace of mind that reduces the risk commonly associated with booking breaks that has led our hotels sales being up by 83% year-over-year for the month of May, whilst with the COVID crisis.
"The flexibility of booking any travel deal in this market is fundamental to many individuals who have been caught up in a money merry go round. This flexibility is key for consumer confidence.
"At Travelzoo, we have a remarkable ability to stimulate demand, even in a cautious market."
Greece tops the list of destinations Travelzoo's UK members would like to travel to followed by Spain, Italy, the Canary Islands and Portugal.
For UK breaks, September 2020 remains the most popular month while for holidays abroad nearly half (43%) are looking at 2021 or later with 19% saying September 2020 and 15% October 2020.
A third of the Travelzoo UK audience is keen to book a cruise with 62% preferring to travel in 2021 with the Mediterranean, the Caribbean, river cruise and the Norwegian fjords the top destinations.
Clarke said Travelzoo has not had many river cruise deals and that there could be an opportunity for operators.
Clarke highlighted an Iglu Cruise deal on Norwegian Cruise Lines to the fjords saw just a 2% drop in enquires compared to pre-COVID levels.
"The cruise market was given a particularly bad time in the press," he said. "However, it is case studies like this that illustrate our members remain very open to booking cruise as their next holiday."
Travelzoo also continues to see increased interest in longer breaks both in the UK and overseas.
"This provides the clearest indication yet that the UK staycation is becoming a favourable choice for this year's holiday with the longer durations growing in popularity," Clarke said.