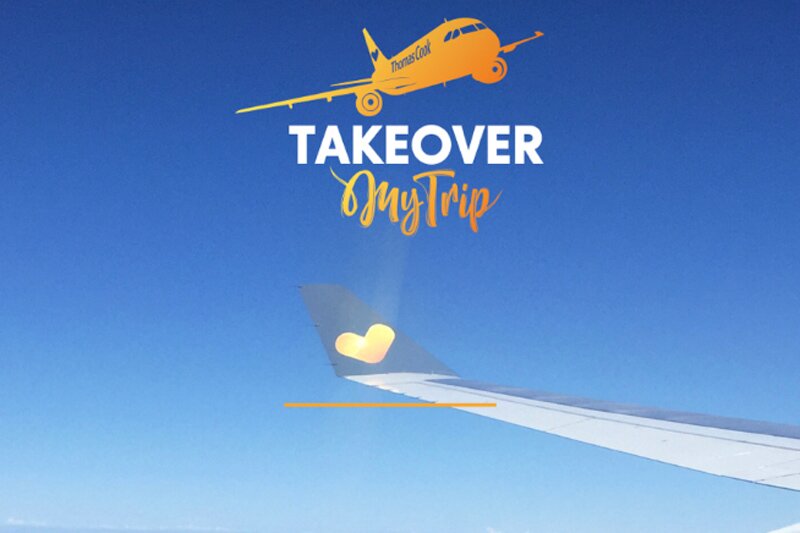 Thomas Cook Airlines launches social media campaign with three TV celebs
Social media followers will make up to eight decisions per day on how each trip unfolds in real time
Thomas Cook Airlines has introduced a new social media campaign in which its followers will make decision for three celebrity holidaymakers.
The campaign Takeover My Trip will see people in Cook's social network determine over social media what three TV personalities do on their trips to different destinations.
The campaign will include a three-part video series presented by ex-Love Islander Samira Mighty, comedian Ben Shires and ex-CBeebies presenter and family advocate Alex Winters. Each will represent a different holiday demographic.
Thomas Cook Airlines will ask its social media followers to make up to eight decisions per day on how each trip unfolds in real time. There will also be Facebook live streams and Instagram stories from each location.
Mighty will highlight experiences for singles or groups of friends when she returns to 'Love Island', Palma de Mallorca, on July 2 and stay in Cook's Club Palma Beach, one of Thomas Cook's on-brand hotels.
Social media users will vote on whether her luggage is collected from her home using Airportr and when at the resort, what Mighty wears, where she eats, what activities she will take part in and more.
Shires will go on a long-haul flight to New York in late July, where he will explore five nights or less with Thomas Cook Airlines, aiming for an 'ideal couple' stay.
Winters will take a family holiday to Antalya, Turkey in August and stay at the Paloma Orendo Resort. According to the Thomas Cook Holiday Report 2019, Turkey is the second most popular holiday destination, coming after Spain, and account for a quarter of the airlines flight-only bookings this summer.
Claire Hoang, Thomas Cook Airlines social media lead said: "We can't wait to try something innovative that puts our customers at the heart of the key decisions made when flying on holiday. Each trip will be wrapped into a short film so our customers can see what we got up to behind the scenes."
Thomas Cook Group Airline operates in Germany, the UK and the Nordic countries. The airline carries over 19 million customers per year to 120 destinations.