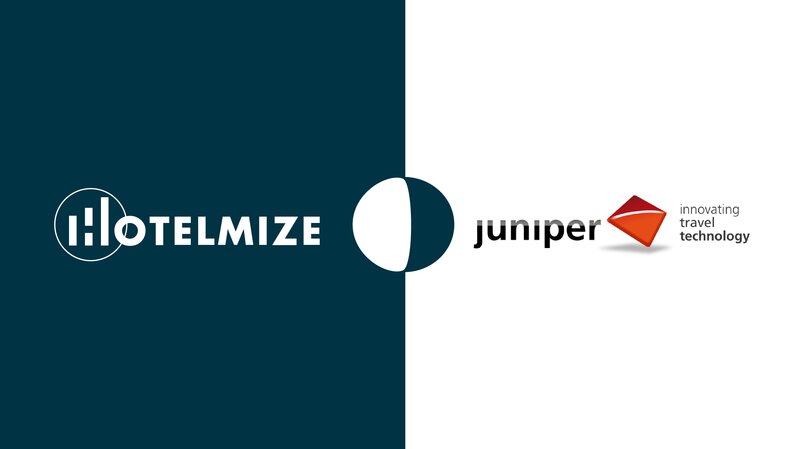 Start-up Hotelmize strikes partnership with Juniper to 'revolutionise tourism'
Artificial intelligence profit optimisation tech will be offered to OTAs, bed banks and wholesalers
Travel technology specialists Juniper and Hotelmize have forged a new partnership to offer wholesalers, bed banks, OTAs, and DMOs the benefits of their solutions.
A provider of tailored websites, intranets and extranets, and two reservation systems (Juniper and Cangooroo) Juniper has 360 clients in 50 countries.
Start-up Hotelmize has developed revenue and profit optimisation technology that uses artificial intelligence to compare and predict fluctuating room prices post-booking.
The two firms have announced they have "joined forces to revolutionise the tourism market together".
They say the COVID-19 pandemic has seen the need for such collaborations become essential as firms look to survive and recover by adopting leading edge technologies.
Dor Krubiner, chief executive of Hotelmize, said:  The integration between advanced technology companies is a sure way for travel and tourism organization to keep their edge.
"Partnerships like Hotelmize and Juniper are completely transforming the travel industry scenario, especially during COVID19.
"The demand for advanced data-driven intelligent solutions is already growing at a rapid pace and we have the duty as a tech company to bring innovation into the market."
Working closely with Hotelmize Juniper will help its clients optimise and increase marginal profits.
The firm said they can now "harness the power of Hotelmize's price prediction algorithm to leverage big data and make use of the volatility of booking prices".
Hotelmize has developed systems and room mapping technology to track bookings, optimise prices, efficiently rebook reservations, and maximise profit.
Jaime Sastre, Juniper chief executive, said: We are delighted to offer our Customers the disruptive Hotelmize solution, enabling them to improve their efficiency and profitability.
"Juniper and Cangooroo booking engines are so far present in more than 50 countries, and we are sure that this will help Hotelmize increase their global presence.
"We are happy to help Dor Krubiner and his amazing team make this success story an ever-growing reality."