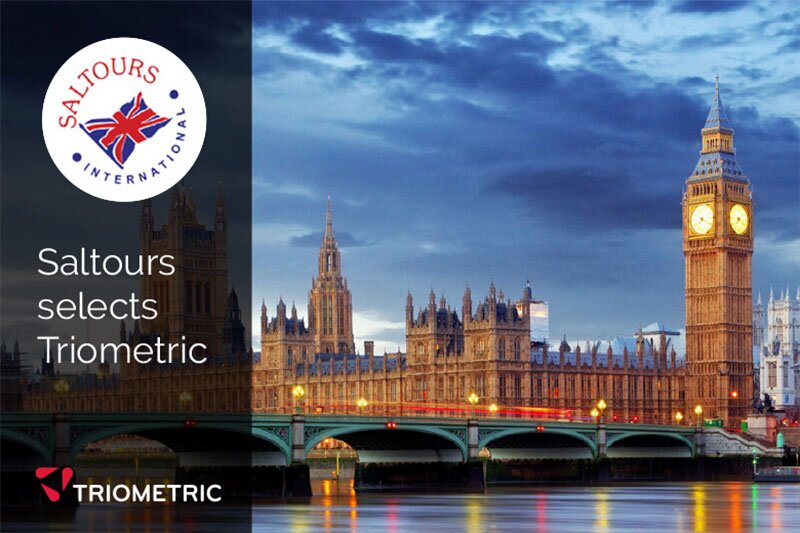 Saltours International inks deal to use Triometric's Trio Express API monitoring software
Software monitors API performance and analyses product demand and availability
Wholesale tour operator Saltours International has selected connectivity analytics firm Triometric's Trio Express software to monitor its API performance and analyse product demand and availability.
Trio Express is the Software as a Service (SaaS) version of Triometric's application program interface (API) analytics program.
It monitors clients' API connectivity environment and provides analysis and reporting of the search and booking traffic on a company's booking platform.
Delivered as a cloud-based service, Trio Express aims to replace the need to invest in hardware with the analyses it provides including alerts to service errors, message errors, latency, search patterns, look-to-book ratios and real-time inventory availability.
Saltours has its own B2B wholesale booking platform offering service of hotel and travel product rates to its customers called Salvation.
The operator is hoping to gain insight into its own reservation software's performance with this partnership in addition to providing its business users with a greater knowledge of their search request and reply traffic from its API.
Saltour users start with a general dashboard view of key performance indicators but can narrow in and find transaction-level details as well.
Imran Salehjee, group managing director at Saltours International, said: "Saltours is committed to continuous investment in technology to ensure our API and reservation service platforms optimally as our product and client portfolio grows."
"We look forward to working with Triometric to help us ensure the highest possible quality of service for our clients."
Matthew Goulden, chief executive at Triometric, said: "We are delighted that Saltour' has chosen Trio Express to help them optimise their operations and strengthen client management. Leveraging their XML insights will help them build and grow their travel partnerships."