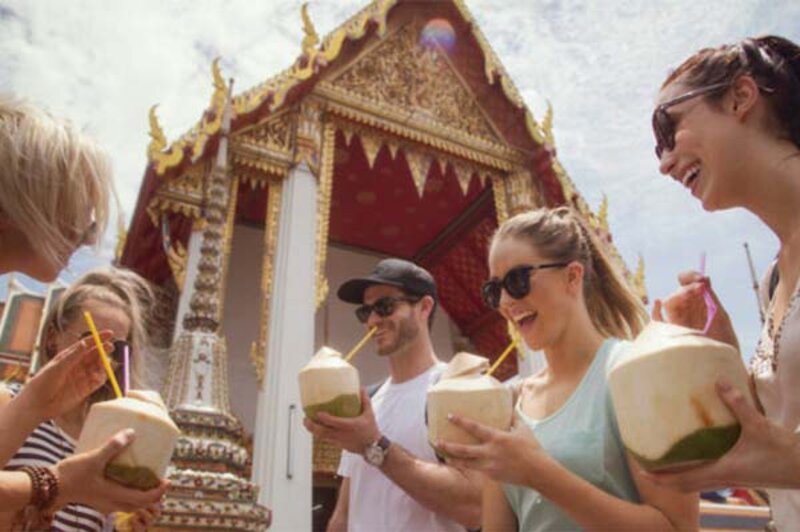 OTA Hostelworld teams up with G Adventures to launch new brand Roamies
Travellers aged 18 to 35 targeted with a programme of small group tours
G Adventures has partnered with Hostelworld to create a new brand called Roamies, aimed at travellers aged 18 to 35.
Hostelworld claims to be the leading global online travel agent focused on the hostel market, while small group adventure operator G Adventures offers more than 1,000 tours in 100 countries.
The new Roamies brand combines a social hostelling experience with small group adventure travel, with a collection of 38 tours, staying in more than 50 hostels in 15 countries.
Group sizes range from 16 and 24 and the first tour departs on May 8, 2022.
Tours range from five and 34 days, with optional activities available along with the support of a chief experience officer (CEO).
Bruce Poon Tip, G Adventures' founder, said: "As we learned more about Hostelworld's business, we realised there was an opportunity to create something special by bringing our brands together to create the perfect mix of backpacking and organised travel.
"Together we're creating a new style of travel for our customers that will allow them to have a better travel experience and support our model of community tourism, which is based on investing in as many local and small businesses as possible."
Gary Morrison, chief executive of Hostelworld Group, said: "Partnering with G Adventures to offer a combination of hostelling and adventure travel made absolute sense. When young people travel, they want to do more than just see places – they want to make meaningful connections and have new experiences that positively change their perspective on themselves and the world.
"With so many young people missing out on trips of a lifetime in the last couple of years, Roamies will offer them an entirely new type of planned backpacking adventure in 2022."
Roamies trips cost from £149 for a three-day trip, not including flights.
Countries in the collection include Albania, Austria, Cambodia, Costa Rica, Croatia, Czech Republic, Germany, Greece, Italy, Mexico, Montenegro, the Netherlands, Peru, Thailand, and Vietnam.
Pictured: G Adventures travellers in Bangkok.