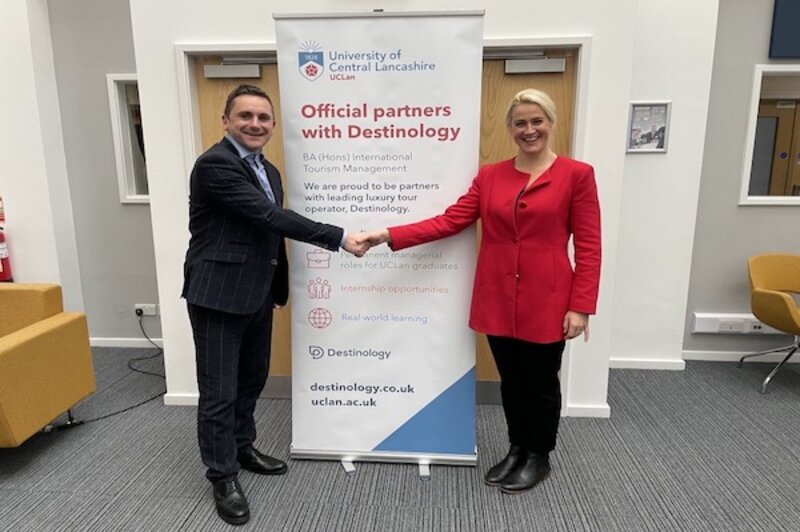 Online tailor-made operator Destinology supports degree course in tourism
Internship will be offered to students taking the course at the University of Central Lancashire
Tailor-made operator Destinology is to support a degree course in intentional tourism management.
Offered by the University of Central Lancashire (UCLAN) in Preston, the curriculum modules can be studied over three or four years with an internship.
Students have the opportunity to apply the theory taught in the course to 'real life' situations, applying professional practices across all areas of the travel industry, including management styles and marketing.
Participants will be taken through the operator's programme and encouraged to become involved with the development of new products.
The company will also provide 'day in the life' experiences for year-one students and open its door to those looking to participate in real world scenarios, reinforcing their understanding of the industry in course work, case studies and dissertations.
Destinology will also provide students with internship opportunities and will encourage students to apply for the graduate scheme.
The firm is committed to prioritising UCLAN students when recruiting for part time roles.
Managing director Ryan Johnston said: "We have worked with UCLAN for many years and are proud to be the chosen partner for the BA (Hons) International Tourism Management programme.
"Our partnership has been established because of the importance both our organisations place on bringing new talent into the industry."
"The calibre we are seeing is outstanding. Our challenge is that fewer people are coming into the industry because of the perceived impact of Covid.
"In reality, tourism is booming again and more people want to travel now than before the pandemic. We are confident in the growth we are seeing and are delighted to play our part, together with UCLAN, in bringing new high quality professionals into the industry."