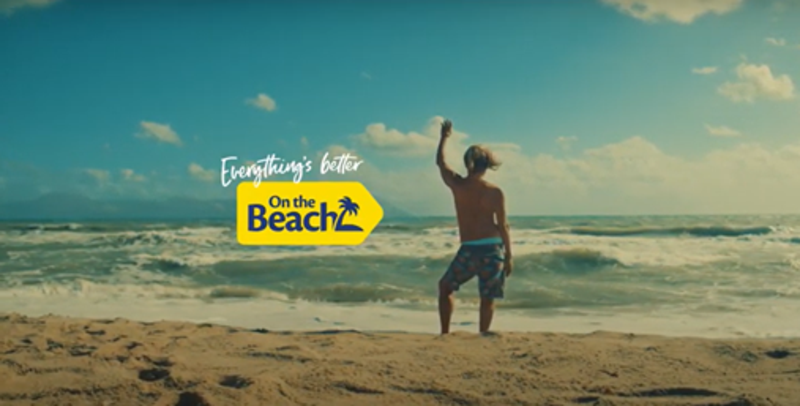 On The Beach sales up 59% on 2019 levels after easing of travel restrictions
OTA issues latest trading update ahead of Annual General Meeting next week
On the Beach Group has reported "a significant strengthening of traffic and booking volumes" since the lifting of UK travel restrictions on February 11.
In a trading update in advance of its annual general meeting on Friday (February 25), the online retailer said it has seen sales up 50% against 2019 levels in the four weeks to February 23.
Before the emergence of the Omicron variant in November, the group's sales in September and October exceeded 2019 levels – the last full financial year not affected by Covid.
On the Beach said the restrictions brought in to tackle the Omicron variant "heavily impacted" sales in November, December and early January – but sales returned to 2019 levels on January 13.
Group sales since the start of the financial year, including the period affected by Omicron, are down 2% compared to 201.
It said the company has "materially invested" to capture market share: increasing staff in technology and customer service areas; and investing marketing to drive awareness of the brand.
An "enhanced customer proposition" was also launched, including investing in airport fast track for all customers and a free lounge for customers booking premium holidays in summer 2022.
In the short-haul market, customers looking for holidays to two-, three- and value-four-star hotels in Spain and the Algarve have been booking with shorter lead times than 2019.
Sales have been strengthening over the last four weeks as consumer confidence in overseas travel grows and restrictions continue to ease.
Planned short-haul airline capacity to On the Beach destinations for summer 2022 has recently surpassed capacity for summer 2019.
As a result, OTB also expects to see a substantial lates market, "with competitive prices for both flight and hotel inventory supporting the ongoing recovery".
Early bookings for summer 2022 have been stronger into higher value, more premium hotels, particularly for destinations in the Eastern Mediterranean.
Long-haul sales in the year to date are up 349% compared to 2019 and now account for 9% of group sales, compared to 2% in 2019.
Its B2B businesses, Classic Collection and Classic Package Holidays, traded well before Omicron and total B2B sales are up 35% on 2019.
Simon Cooper, chief executive of On the Beach Group, said: "After what has been a very difficult time for the travel industry, it has been incredibly pleasing to see consumer confidence and demand return in line with the loosening of travel restrictions in the UK and our destinations.
"The group's proactive actions taken throughout the pandemic have led to increased group sales in the higher value four- and five-star hotels, particularly for holidays to the Eastern Mediterranean.
"Our sales patterns continue to evolve to our core destinations and while we are seeing shorter lead times for these holidays, we are hopeful that the increasing consumer confidence will result in a strong lates market in those regions.
"Our customer-first attitude and proposition has also been reflected in our record Trustpilot score of 4.5, further supporting our decision to refund our customers throughout the pandemic promptly and in advance of receiving funds from airlines.
"This would not have been possible without the continued hard work of all colleagues across the business.
"While we are mindful of the ongoing inflationary pressures impacting our core consumer base, we look to the future with renewed confidence and believe On the Beach is favourably positioned to continue to gain market share as demand for beach holidays further normalises."
The group's cash position at February 23 was £19 million, which reflects "significant investment in funding low deposit schemes and offline marketing".