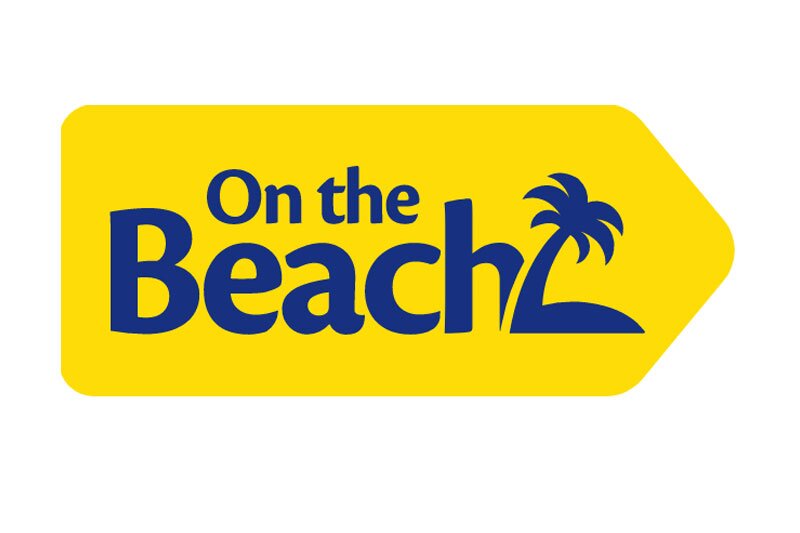 On The Beach chairman blames airline for sector 'reputation damage' in annual report
Richard Pennycook shares views on COVID impact, refunds, and regulatory reform
On the Beach has admitted to "letting customers down" during the pandemic as it battled to rescue passengers stranded due to sudden government-imposed travel restrictions.
But the whole travel industry suffered "reputational damage" as airlines failed to made refunds for flights cancelled due to Covid-19.
The OTA's chairman Richard Pennycook made the admission in the company's newly-published annual report for the year to September 30, 2021.
He said: "At the start of the pandemic, the industry backdrop was extremely challenging. Millions of holidaymakers had seen their holidays cancelled or severely disrupted due to travel restrictions.
"Whilst On the Beach had done its best to repatriate customers stranded by last minute 'red' or 'amber' country reclassifications and to refund monies paid for cancelled holidays, the strain on the system was intense and in a number of cases we let our customers down.
On the Beach refunds
"This was particularly the case where airlines failed to refund our customers for flights which had been cancelled. Only when we had secured our liquidity, were we able to start refunding our customers for that portion of their holiday even when the airline had not in turn refunded us.
"As a consequence, we – along with the rest of the industry – incurred reputational damage."
The board was determined to re-establish the reputation of On the Beach as a consumer champion at the start of its financial year – "building on the fact that we are one of the few companies in the industry which puts customer monies in a ring-fenced trust account," he added.
"In the face of great uncertainty about the prospects for travel in the year ahead, we therefore adopted a stance of caution on behalf of our customers. Our first marketing message of the year, over Christmas and the New Year (when the industry traditionally starts to promote the next summer holiday) was a cautious 'Ready When You Are' campaign featuring Iggy Pop.
"Our cautious message became even stronger in the summer itself, when we ran a campaign encouraging customers not to book a foreign holiday in July or August, at the precise time most in the industry were marketing holidays.
"The frequent and unpredictable changes in government guidance over the summer months caused further significant chaos for many who had chosen to travel. We believe we were seen as a responsible company helping customers to avoid major disruption to their annual holidays," Pennycook said.
"Alongside that unusual marketing campaign we called the industry to account for its behaviour towards customers with respect to refunds.
"Our white paper, based on YouGov research, exposed consumer damage caused by misuse of refund credit notes and called upon the industry, regulators and government to take action to protect consumers.
"Both campaigns were well-received by consumers, increasing brand awareness and building brand trust."
He added: "In September 2021, with consumer confidence to book international travel gradually returning, but anger at the extraordinary costs of testing, which could exceed £1,000 for a family of four, On the Beach again began to sell holidays and included free Covid tests with bookings.
"The culmination of these activities provides a firm foundation on which to build brand awareness, consideration and trust and to increase market share in FY22."
The company reported a pre-tax loss of £36.7 million in the 12 months to September 2021 against a loss of £46.3 million the previous financial year.
The group extended a £25 million government-backed loan in May 2021 by a year to May 2023 and reset its banking covenants for the period to September 2022.
On the Beach also raised almost £25 million via a share placing in July last year "given the extended period of disruption to international travel, and the ongoing challenging trading environment".
Pennycook described the pandemic as having "shone a harsh light" on the travel industry, "exposing a market which does not work well for consumers, and does not provide a level playing field for fair competition".
Atol reform call
The company is looking forward to the outcome of the Civil Aviation Authority's consultation into Atol reform and hopes that this will lead to the ring-fencing of customer monies in a trust account structure.
But Pennycook argued that the Atol review is "very narrow" in scope, "and we believe wider market reform is required to protect customer monies, with all prepaid monies put into trust accounts and repaid automatically if bookings are cancelled by the provider".
He added: "We also want regulators to make clear to airlines that if customers are happy to appoint an authorised travel agent to act on their behalf, the airline should not put barriers or costs in the way of making that booking.
"On the Beach continues to liaise with regulators and government on these issues, with a view to securing a fairer and more competitive market for package holidays."
Chief executive Simon Cooper said: "We believe that holistic and comprehensive reform is required in the regulation of the travel industry, in order to create a competitive and thriving travel market which works well for consumers, creates a level playing field for those operating within it, and which reduces or eliminates exposure for taxpayers against the risk of business failure."
The failures of Monarch and Thomas Cook in 2017 and 2019 respectively highlighted the exposure of consumers and taxpayers to the "considerable cost" of airline failures and highlighted the need for reform in financial protection for airlines.
Cooper added: "The Airline Insolvency Review that followed Monarch's failure identified a number of reforms required and while this was included in the 2019 Queen's Speech, progress was derailed by the pandemic and Brexit, and it is not clear when this is likely to be addressed.
"During the pandemic, as travel operators scrambled to preserve cash, consumers were mistreated by having refunds refused or significantly delayed, and many were forced to accept vouchers or refund credit notes, when they were entitled to a cash refund in a timely manner, thus creating consumer detriment and reduced competition.
"Although consumer sentiment has recently improved, consumer confidence for international leisure travel remains fragile and there continues to be some uncertainty regarding the shape and timing of the recovery.
"This recovery is dependent on the industry regaining the trust of consumers that they will be treated fairly."
The market power of the few airlines operating popular leisure routes from the UK, and how that power manifests itself to the detriment of consumers, poses a "serious threat" to fair competition and choice for consumers, he warned.
"Regulatory focus thus far has been focused on package organisers and not on airlines. Given the failures and significant delays by airlines to refund cancelled flights, and given the misuse of market power, On the Beach will be championing the need for this to be reviewed and addressed."
A further update on trading is due on February 25, the date of the firm's annual meeting.