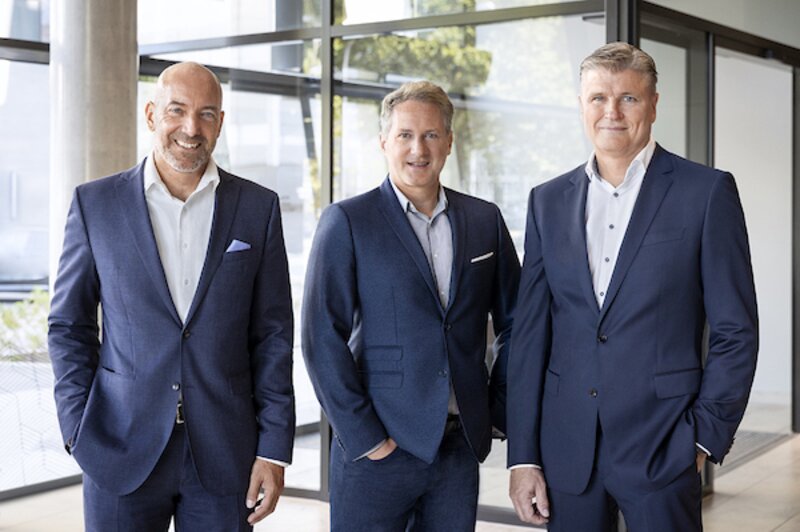 New Der Touristik boss to oversee digital transformation and IT at German Kuoni parent
Vase Larsen appointment has been announced as part of a management shake-up
Kuoni's German parent Der Touristik Group has revealed a senior management shake up.
The new corporate structure does not lead to further change in the UK where Francis Torrilla continues to lead as interim chief executive following the departure of Derek Jones.
Der Touristik plans to strengthen its market presence across source markets and destinations while creating strong synergies on the operational level – from purchasing to digitalisation
Torrilla reports to northern Europe chief executive Leif Vase Larsen, who becomes international chief executive covering the French, UK, Nordic, Benelux and fast-growing eastern European markets.
Vase Larsen will also oversee destination management companies, digital transformation and IT for Europe's second largest travel group.
The changes come ahead of the planned departure of group chief executive Soren Hartmann at the end of the year.
Announced in March, Hartmann will turn over responsibility for the tourism business to Lionel Souque, chief executive of the owning company Rewe Group and then continue in an advisory role.
Confirming the new leadership structure and joint group strategy for future growth, the Cologne-based group said: "As the travel and tourism sector's recovery picks up speed, the time has come for Der Touristik to leverage the strength of its international group across 16 markets.
"This will include the reorganisation of the group's international management board to assure a smooth transition after Soren Hartmann, the CEO of Der Touristik Group, leaves the company at the end of year.
"The new management structure will sharpen the group's focus on operational priorities and enhance cross-regional collaboration."
The newly created executive board from January 1, 2023 will consist of three of Der Touristik's most experienced top managers – Ingo Burmester, Vase Larsen and Boris Schnabel – reporting directly to Souque.
"Der Touristik's new executive board will assure strong operational leadership of the group's source markets and divisions, including key growth areas such as the destination management network and hotel business," the company added.
Souque said: "Soren Hartmann has driven the international growth of Der Touristik with tireless commitment and outstanding performance.
"Under his far-sighted navigation, the group became one of the leading travel and tourism companies in Europe.
"With the latest acquisitions in rapidly growing eastern European markets and the vastly expanding hotel business, he once more demonstrated his ambition and dedication to the sustainable growth of our tourism business.
"I want to thank him for his outstanding work over the last decade. It lays the foundation for our future success and allows Der Touristik to move one step farther as one strong group."
He added: "I'm looking forward to taking on the responsibility for our travel and tourism business as an important pillar of our Rewe Group's core business and embarking together with the newly appointed executive board on this journey towards future growth.
"Today's tourism market requires fast responses to disruptions, as the flight situation showed once more this summer.
"I'm confident that with this team of driven and highly experienced top managers we will be able to quickly anticipate trends and be extremely well connected on the operational level. This will be the key to our future resilience and growth."
Vase Larsen said: "Customer-centricity, product development and digitalisation are closely interwoven today.
"The prioritisation of our digital transformation agenda will allow us to gain a deeper understanding of our customers' needs and become a leading travel company that puts travellers' needs first – from inspiration and booking to the travel experience at the destination."