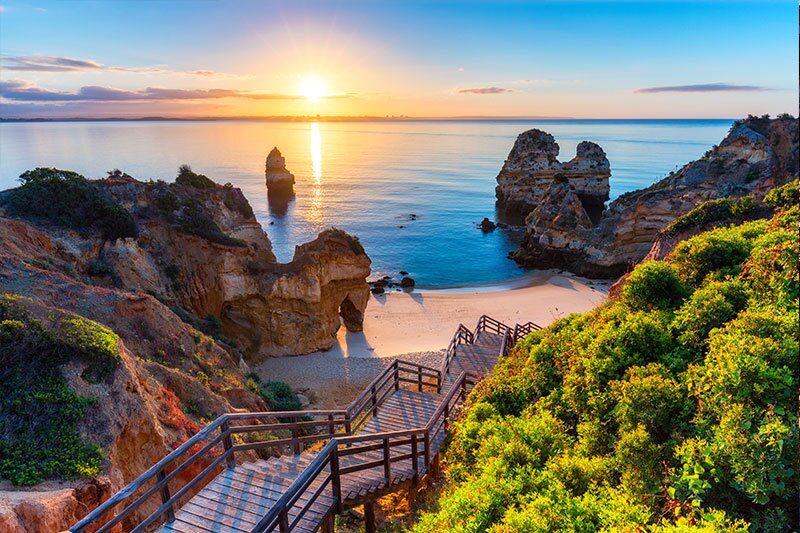 Lifting of quarantine restriction on Portugal prompts spike in demand
Icelolly.com, Skyscanner and TravelSupermarket all report increased activity
Evidence of remaining pent up demand for late summer holidays has been reported by comparison site icelolly.com following the lifting of quarantine rules for Portugal.
The firm said the country accounted for 40% of all searches on the site on Thursday, up from just 3% when two-week quarantine was imposed on returning travellers.
Icelolly.com saw an immediate reaction to the announcement by the UK government on Wednesday that Portugal was now safe to visit as COVID-19 infection rate fell.
Portugal and the Algarve had been near the bottom of search results due to the quarantine restrictions.
But, on Thursday, searches rose by 570% and visits to partner sites increased by 1,700% said icelolly.com.
Chris Webber, head of travel deals, said 'We were hoping for some good news this week with Portugal being given the 'green light' to travel to again. Clearly, the immediate spike in searches demonstrates the pent-up demand for Portugal and holidays in general.
"As Portugal has just been placed on the list, it is, arguably, the safest destination when choosing to travel abroad.
"The speed through which operators such as TUI, Jet2 and Easyjet Holidays have ramped up their capacity to Portugal highlights the dynamic nature of our industry and desire to get people back travelling again. It is not too late to grab a very last minute break before the kids return to school."
Skyscanner reported that bookings to Portugal were 15 time higher on Thursday than the previous week's daily average.
The Times reported that flight prices shot up six-fold on the announcement of quarantine easing although average prices are still much lower than the August average, according to Skyscanner.
TravelSupermarket to the newspaper that it expects Portugal to rank alongside Greece and Turkey which have both avoided UK quarantine measures throughout the summer.
The website said prices are low with holidays starting from £160 per person for seven night on the Algarve.
Jorge Oliviera, general manager of the Four Season Fairways villa resort in Quinta do Lago, said: "The Algarve and particularly Four Seasons Fairways relies heavily on UK tourism and overnight, since the announcement we have already seen a surge in bookings which is fantastic.
"Not only is this news welcomed by our members and guests who can now confidently travel on their planned weeks but importantly also for staff morale who can now carry out their jobs with greater joy; safely of course."