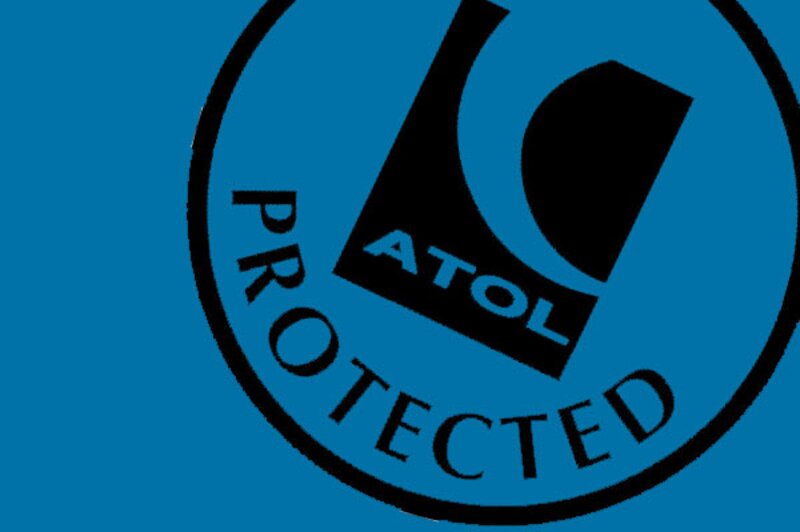 Leading licenced package holiday providers reduce capacity by five million
Latest figures show scale of retraction in UK market after latest round of Atol renewals
The UK's ten largest Atol holders have collectively reduced the number of passengers they are licenced to carry by more than five million.
The big two – Tui and Jet2holidays – have decreased their Atol licences by more than three million between them.
Tui, the largest Atol holder, is now licenced to carry 3,737,831 passengers over the next 12 months, down from 5,555,145 last year.
Jet2holidays, the second largest Atol holder, is now licenced for 3,479,182, down from 4.8 million it had in April, and the 3,915,000 it had in October 2019.
Licences are variable and can be increased as the year progressed, but are an indicator of the programmes tour operators plan for the coming year – with the drop in the figures indicative of a contraction in the travel industry as it battles with the fallout from the Covid-19 pandemic.
The top ten Atol holders, between them, now have licences to carry a collective 12,055,667 passengers in the next year.
Online travel agencies On the Beach and Loveholidays retain their places in third and fourth on the list of largest Atol holders.
On the Beach's licence for 1,223,667 is largely unchanged from its April renewal, when it dropped from 1,646,800. Loveholidays' licence is unchanged at 1,085,000.
British Airways' package holiday division British Airways Holidays contracted to 598,522 from just over one million in April, and remains the fifth largest Atol holder.
EasyJet Holidays moves up to sixth place despite dropping from 726,000 to 547,413 since April. Combined with easyJet Airlines' separate Atol for 341,602 – down from 793,874 in April – easyJet has a licence for 889,015, down from more than 1.5 million collectively.
Lastminute.com parent Bravo Next, on 433,173, down from 640,555 is seventh in the list, with Expedia (317,009, down from 874,208) and Southall Travel on 291,500, completing the top ten.
Travel Republic, which slips out of the top ten into 12th on the list, reduced its Atol licence from 555,060 to 165,265.
Top 20 Atol licence holders
| | | | |
| --- | --- | --- | --- |
| Rank | Licence holder | Atol number | Passengers licensed |
| 1 | TUI UK Ltd | 2524 | 3,737,831 |
| 2 | Jet2holidays Ltd | 9618 | 3,479,182 |
| 3 | On the Beach Travel Limited | 11549 | 1,223,667 |
| 4 | We Love Holidays Ltd | 10989 | 1,085,769 |
| 5 | British Airways Holidays Ltd | 5985 | 598,522 |
| 6 | easyJet Holidays Ltd | 11694 | 547,413 |
| 7 | BravoNext SA | 11082 | 433,172 |
| 8 | easyJet Airline Company Ltd | 11446 | 341,602 |
| 9 | Expedia Group, Inc | 5788 | 317,009 |
| 10 | Southall Travel Ltd | 5553 | 291,500 |
| 11 | Trailfinders Ltd | T1458 | 173,957 |
| 12 | Travel Republic Ltd | 10581 | 165,265 |
| 13 | Truly Travel Ltd | T7300 | 154,500 |
| 14 | Hays Tour Operating Ltd | 10531 | 149,724 |
| 15 | Lotus Travel Ltd | 1479 | 129,450 |
| 16 | Marella Cruises Limited | 11878 | 125,993 |
| 17 | Virgin Holidays Ltd | 2358 | 119,911 |
| 18 | Travel Counsellors Ltd | 6751 | 117,681 |
| 19 | Classic Package Holidays Ltd | 11517 | 102,132 |
| 20 | Balkan Holidays Ltd | 252 | 92,100 |