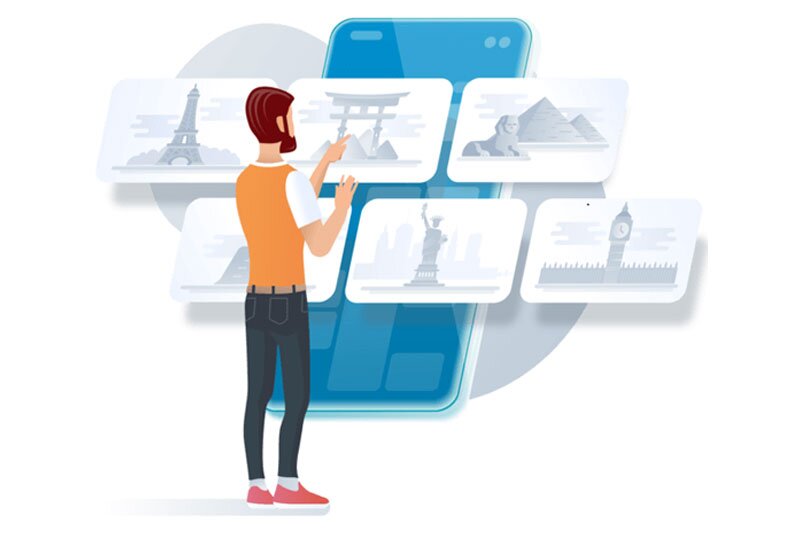 KAYAK makes travel planning easier for LGBTQ+ community with new travel hub
The hub spotlights first-hand travel stories and advice from influential voices
Leading travel search engine KAYAK has launched a new travel hub created by, and for LGBTQ+ travel lovers and their allies.
The new LGBTQ+ travel hub is an ever growing resource of inspiration for those planning international and domestic getaways.
It features in-depth information on destinations, events and stays that cater to the community – plus tips and guides to help travellers have fun and stay safe during their travels.
The website has been developed in close partnership with the KAYAK Pride ERG (employee resource group) team, an employee-led internal support group for LGBTQ+ members to feel accepted, educate work allies, and drive awareness of the LGBTQ+ experience.
The hub will also spotlight first-hand travel stories and advice from influential voices in the wider community.
"While the world has continued to become a more accepting and welcoming space, the unfortunate reality is that members of the LGBTQ+ community like myself still need to take additional travel precautions in order to have a safe and enjoyable vacation," says Jason Brillon, communications lead of KAYAK's Pride ERG team.
"KAYAK's new LGBTQ+ travel hub combines educational information and safety tips with must-see international events and destinations to create a much-needed one-stop shop for insight, information and inspiration."
Sophie Gelsthorpe, chief people officer at KAYAK, adds, "As a global travel company, we take pride in our diverse workforce, and continuously seek out opportunities to enhance our product portfolio based on our own employee, and user experience.
"The LGBTQ+ travel hub is our latest testament to this, where we're inviting diverse voices from inside KAYAK and beyond to share their first-hand travel stories and recommendations. By doing so, we aim to create an inclusive and welcoming space for travel lovers everywhere."