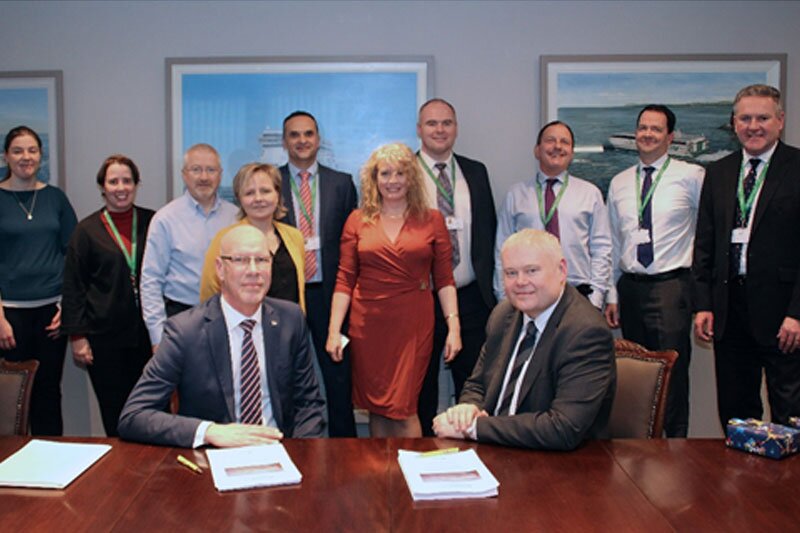 Irish Ferries to bring in unified freight and passenger reservations system
Hogia deal to simplify port operation and improve customer information management
Irish Ferries has announced an agreement with Hogia Ferry Systems to deliver a new passenger and freight reservation system.
The operator will implement Hogia's standard booking system "BOOKIT," replacing the two systems it previously used for passenger and freight operations.
Irish Ferries said it hopes that consolidating passenger and freight information in one system will simplify port operation and improve management of customer information.
BOOKIT also offers fully comprehensive APIs giving Irish Ferries the ability to integrate any hardware or third-party software.
Irish Ferries is part of the Irish Continental Group and has four RoPax vessels and one Fastcraft currently operating on two routes across the Irish Sea, as well as a direct route between Ireland and France.
Andrew Sheen, managing director at Irish Ferries, said: "We felt from the beginning that Irish Ferries and Hogia would make a good partnership."
"We run a competitive ferry operation, and by investing in BOOKIT we hope to improve our offerings and customer service. The new system will give us more flexibility, improve holiday packaging, automate our port operations and we will no doubt see improvements for both our customers and staff."
Niclas Blomstrom, managing director at Hogia Ferry Systems, said an increasing amount of ferry operators choosing standard systems to replace their former booking solutions.
"The fact that we also have what we believe is the best API on the market will be invaluable for Irish Ferries during this implementation project, giving them the opportunity to select best of breed components and ease the large number of integrations. Reaching this point has been a team effort and, although we have a period of hard work ahead of us, it is something we are hugely excited and proud to be undertaking."