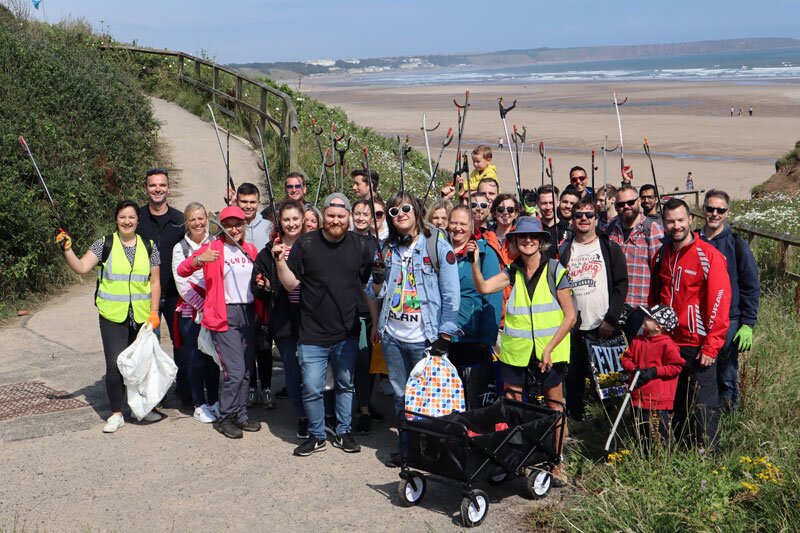 Icelolly.com clean up on the beach for Make Holidays Greener
The event saw a team of icelolly.com staff travel to Hunmanby Gap Beach near Filey
Leeds-based holiday comparison website icelolly.com supported the Abta and Travelife for Accommodation Make Holidays Greener campaign by organising a beach clean in Yorkshire.
The event saw a team of icelolly.com staff travel to Hunmanby Gap Beach near Filey and was the first the company has organised.
Make Holidays Greener is designed to increase understanding of the ways that everyone can help to protect the environment and wildlife.
With 'Reduce, Reuse, Recycle' as its theme, it encourages holidaymakers and the trade to create better places for locals to live in and travellers to visit.
The clean-up was organised for icelolly by the Waves of Waste Coordinators from the Yorkshire Wildlife Trust, whose Waves of Waste programme has become a well-established fixture on the region's coast.
Richard Singer, icelolly.com chief executive said: "We're delighted to join the industry's efforts to Make Holidays Greener and raise awareness of how our customers can make a positive social and environmental impact while they are on holiday.
"Although we feature holiday deals to destinations around the world and the UK, icelolly takes great pride in being a Leeds-based business.
"In collaboration with the Yorkshire Wildlife Trust, we marked National Yorkshire Day by helping to raise awareness of the simple steps we can all take to protect the environment and wildlife, whether at home or abroad."