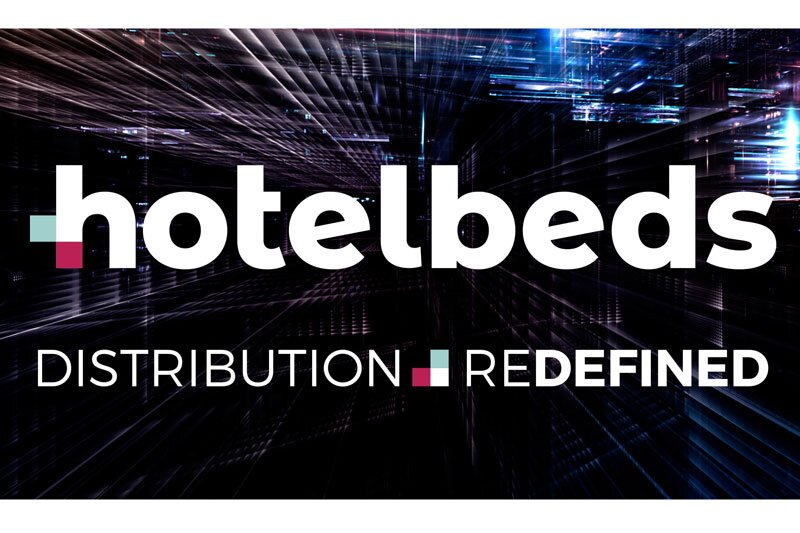 Hotelbeds unveils rebrand
A consolidated and refreshed identity has been unveiled by bedbank Hotelbeds.
Both Hotelbeds Group and its commercial Bedbank brand Hotelbeds will both now be branded simply as Hotelbeds.
The move follows last year's acquisitions of Tourico Holidays and GTA.
A revamped brand identity for Hotelbeds will be gradually introduced across all of its combined operations over the coming weeks and months, phasing out the GTA and Tourico Holidays brands.
The branding change aims to further reinforce the firm's core focus and position as the world's leading bedbank, following the sale of its destination management division to Tui earlier this year.
The company is also renaming its ancillary product line, which Hotelbeds commercialises via its distribution channels, as Beyond the Bed.
This includes the sourcing and distribution of transfers, activities, tickets, theme parks, car hire, travel insurance and specialist tours.
Executive chairman Joan Vila said: "Today's announcement underlines our commitment and core focus to continue building our position as the world's leading bedbank.
"Both our group and our main commercial brand will both be known from now on under one simple name, Hotelbeds.
"The launch of a bold, refreshed identity for Hotelbeds under which we are combining the operations of Hotelbeds, GTA and Tourico Holidays, forms part of our clear strategy and roadmap to combine these top three leading players into one company and redefine the travel distribution landscape for the benefit of our partners.
"Much progress has already been made to integrate the three businesses at a commercial, operational and technological level, with cross-selling and technological solutions already in place.
"As we work our way through the final stages of the integration, we are in continual contact with all our partners to explain how these changes are benefiting them. In the meantime, we remain focused on business-as-usual and you´ll notice the brand changes mentioned today rolling out gradually over the coming weeks and months."