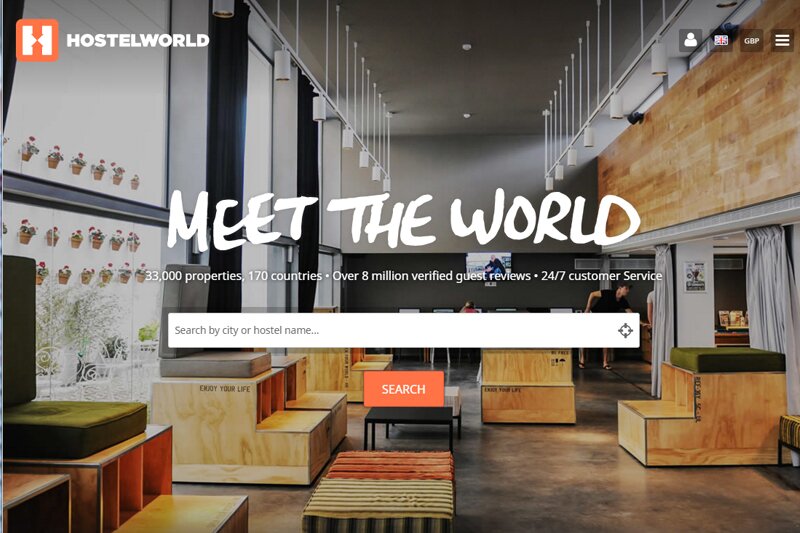 Hostelworld in talks with lenders over €30m debt facility
Specialist OTA says net bookings for 2020 were 80% down on pre-COVID levels
OTA Hostelworld is seeking to secure €30 million to help it navigate the Covid-19 pandemic.
The hostel market specialist reported net bookings for 2020 being at least 80% down on pre-Covid levels the previous year.
Hostelworld said: "Covid-19 continues to cause significant disruption to the global travel market, resulting in prolonged travel restrictions and lockdowns across key geographies, impacting demand.
"While the positive news around vaccination programmes is welcomed, the timing of the recovery remains uncertain.
"As a result, while we continue to actively assess our cost base, the board has considered our future funding requirements and is actively evaluating both debt and equity options, to secure the group's long-term financial position. 
"Throughout Q4 2020, Hostelworld has had positive engagement with a number of debt providers and is now in negotiations with a short-list of selected lenders in relation to a new €30 million debt facility."
The company had net cash at the end of last year of €18.2 million with liabilities of €20.7 million, a reduction of €2.6 million due to the partial repayment of a €3.5 million short-term financing facility.
Cash liabilities due in the first quarter of 2021 are expected to be between €6.5 million and €7 million.
The monthly operating cash outflow of €1.7 million in the final quarter of 2020 "remains in line with expectations," according to the company.
Chief executive Gary Morrison said: "Covid-19 has had a prolonged and significant impact on our business and the entire global travel industry.
"We have taken swift action to protect the business and improve the core platform to position the business well for when demand returns.
"Given the prolonged nature of the restrictions, we are now actively assessing ways to strengthen our balance sheet.
"The board and I remain confident that the group's enhanced service offering, and competitive positioning will provide a strong platform to deliver growth when normal travel patterns resume, delivering long-term future upside for our shareholders."