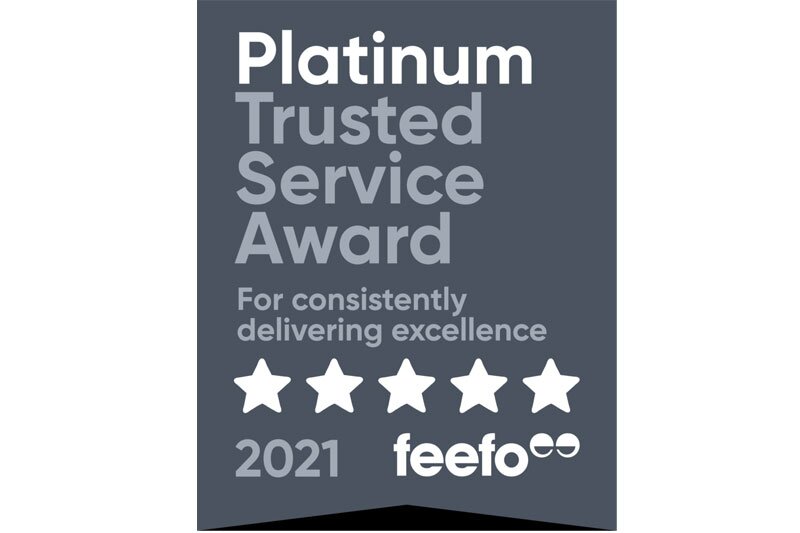 HF Holidays awarded Feefo Platinum Trusted Service mark for second successive year
The reviews platform has adjusted its criteria this year due to the coronavirus pandemic
Specialist walking and activity tour operator HF Holidays has been awarded a Feefo Platinum Trusted Service status for the second consecutive year.
The award is only for businesses that use the Feefo reputation management platform to collect genuine reviews and insights.
Firms that meet the high standard, based on the number of reviews they have collected and their average rating, receive the award.
Feefo gives Platinum Trusted Service awards to businesses that have achieved the Feefo Gold standard for three consecutive years or more.
In normal times, the Feefo Gold Trusted Service award recognises organisations that have collected at least 50 Feefo reviews in a year and have achieved a service rating of at least 4.5.
This year, to avoid penalising businesses suffering unduly from the effects of the coronavirus pandemic, the criteria has been adjusted.
Organisations that won a Gold Trusted Service award last year but struggled to achieve the required number of reviews this year, have been assessed on an average rating over the 24-month period covering 2020 and 2019.
David Harrington, chief executive of HF Holidays, said: "The Team are delighted to receive this award.
"It is an independent review from real guests, and a true reflection of our commitment to putting the customer at the heart, and to provide an outstanding service.
"It's a huge testament to everything that teams right across HF have been doing in this most difficult year, to make the guest experience as positive as possible and we will strive to be better each year."
Steph Heasman, director of customer success at Feefo, said: "The Trusted Service award has always been about recognising companies that are outstanding in customer experience and generate great feedback from happy customers.
"This year, despite the incredible challenges of a global pandemic, so many companies using Feefo have continued to provide remarkably high levels of service and they deserve a huge amount of credit for what they have achieved.
"It's why we have changed our criteria to be fair to the organisations that have struggled in such difficult circumstances. At Feefo we help our clients give their customers the best experiences possible.
"I'm confident that throughout 2021 we'll see even greater customer experience achievements from our partners as we return to something like business-as-usual."