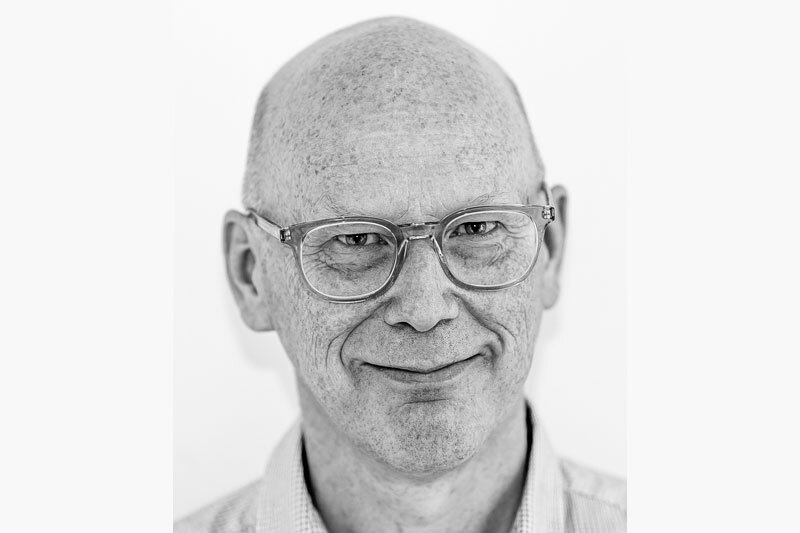 Guest Post: Take time in the slowdown to address your mobile need for speed
Richard Wheaton of data firm fifty-five on why 'milliseconds make millions'
Richard Wheaton, managing director of data specialist fifty-five, explains why it is more crucial than ever that travel firms optimise their speed as customers turn increasingly to mobile.
Over the last few years, the travel industry has had a tumultuous time, but nothing has compared to the impact of COVID-19.
There may be a lot of unknowns right now, but one thing is for sure, travel companies need to come out fighting for their survival.
With over twenty years' experience in business and primarily in digital marketing, my advice is that they should use this time wisely to think about the strategic imperatives related to their digital transformation especially in relation to mobile.
Consumer expectations (or rather the decrease in tolerance of a mediocre experience) and increasing use of smartphones are amplifying the need for mobile speed.
We all understand as businesses the need for speed when it comes to mobile performance – no one wants a slow loading mobile web page, but it has always been very difficult to quantify the impact that speed has on business performance and ROI.
So, Google commissioned fifty-five and Deloitte Digital to embark on one of the most comprehensive site speed studies to date, titled 'Milliseconds makes Millions'.
We analysed over 30 million user sessions engaging with European brands across three key sectors – retail, travel and luxury – and the findings for travel were compelling.
Travel planning and buying
The digital journey to booking travel is technically demanding on the consumer, because she needs to use the travel brand's onsite tools to check prices and availability in the process of choosing the right slot or package.
Typically, the task of booking has firm criteria of date windows and destination before the buyer gets to an appraisal of cost and luxury.
This accounts for the different user behaviours in comparison to retail, for example, where it can be much easier to abandon and buy from an alternative brand.
This consideration can lead to travel sites having long pages, multiple options, and enticing visual images to cross- and upsell, and in comparison to other sectors, consumers were more tolerant of these delays, due to a seeming acceptance of the need for travel sites to have more data.
However, there is clear evidence that reducing page loading speed encourages consumers to progress to the next stage in the funnel.
Mobile traffic is growing in the travel sector, but conversion rates are way behind due to a range of factors, including consumers preferring the security and accuracy of finalising their experience on the phone with a sales consultant or on a desktop website.
However, businesses should consider the broadest measures of behaviour when consumers are researching and comparing, prior to purchase.
The findings
One of the challenges in discussing site speed is that the range of terminology, metrics and dimensions can be confusing for busy executives and digital managers to digest and use to make decisions.
Fifty-five's goal was to unearth some golden nuggets of insight to make sure that the progress can be achieved swiftly.
Fifty-five monitored over 30 individual metrics, and have reduced them down to a concentrated list of metrics that have the most measurable impact on commercial performance.
The four specific site speed metrics referred to below in reference to each of the sectors are, to give them their technical names, are Max Server Latency, First Meaningful Paint, Estimated Input Latency, and Observed Load.
In the travel category, our analysis is based on 7.4 million user sessions across six travel brands, and our headline finding is that just a 0.1 second improvement in site speed across these four metrics delivered a 10.1% increase in conversion rate, a decrease of 5.4% in bounce rate on the product listings page, a 3% increase in page views per session and a 1.9% up lift in average order value.
When we looked at the actual journey a customer takes through the travel conversion funnel progression uplift can be seen incrementally culminating in a 2.2% increase in check-out completion.
A 2% increase was identified at the add ons stage where travellers' are configuring their trips i.e. adding speedy boarding, selecting plane seats or purchasing car hire.
So we would suggest that site speed has its greatest impact in the customisation and ancillary purchases steps of the funnel, after the visitors have chosen their base options, and so travel brands may need to prioritise the optimisation of this section of their user journey.
It's a journey…
Brands that achieve efficiency of performance on their mobile sites do not do so by accident – they make the benchmarking of their site's speed a priority across an organisation and introduce it as one of their primary performance indicators.
They adopt a mobile-first mind-set, introduce the right processes, and allocate resources to constantly monitor and optimise speed. Improving site speed has a positive impact in pushing mobile users to transact, spend more and visit more page views per session.
Most crucially, to be successful you need to be careful not to be sucked into merely measuring your own mobile site, but you need to benchmark your performance against your competitors.
Consumers have a choice, and they want satisfying browsing and content consumption, simple paths to purchase and lots of credible help when faced with a barrier in their journey.
If your site is slower than your competitors', then these demanding consumers will desert your site and find one that works better for them – it's as simple as that.
The need for speed is more than the need for a great experience, prices or products. This report demonstrates that it is a driver.
Travel companies need to minimise latency in mobile performance in 2020 and beyond, and benchmark themselves against the best in the market in order to succeed.