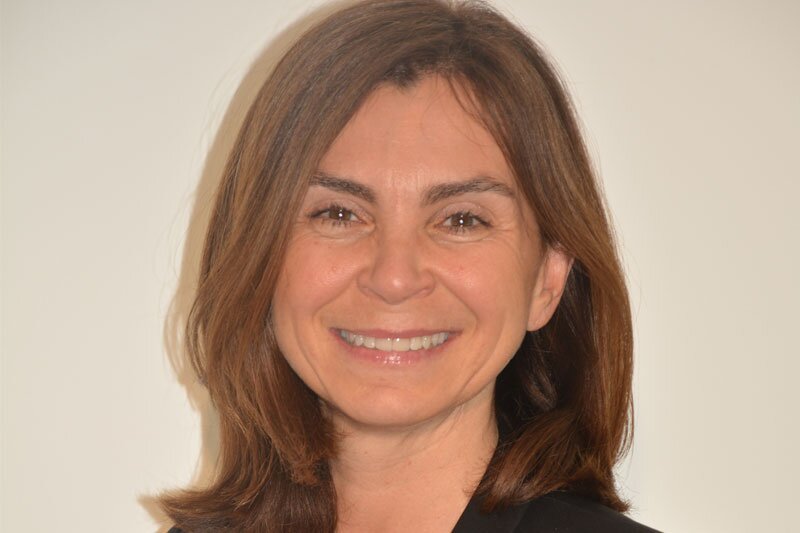 Guest Post: Jump into the world's travel technology sandboxes
Existing travel technology is improving and soon it'll be scaled to have much bigger industry impact
By Christine Caviglioli, SVP Automotive & Mobility Services, Gemalto.
The adage that the journey is just as important as the destination holds true for the latest developments in travel technology and the impact on the travel experience. Very soon, we'll live in a world where manual driving is outdated; where passport identification is replaced through silent authentication technologies, such as instantaneous facial recognition, and where travel options include hyperloop trains and even faster air travel.
Today however, we're still on the journey to that world. Existing travel technology is improving and soon it'll be scaled to have much bigger industry impact. Below we'll explore a few of these advancements and the new experiences travellers can expect from their future adventures.
Get a driverless ride in autonomous "zoos"
While many cities, mobility companies, auto-manufacturers and even pizza delivery giants are running limited tests of autonomous vehicles on public roads, the truth is that most of these self-driving cars are not yet ready for mainstream adoption. Many are chaperoned by safety engineers and testing is limited to small, easy to navigate regions. Nobody can yet say with confidence how autonomous vehicles [AVs] will be deployed at scale and within open context.
What we can say with certainty, however, is that AVs can work when given dedicated space and could be deployed to make airport navigation more convenient and environmentally friendly.
Heathrow Airport in London is a good example of this. Its self-driving shuttles have been running on dedicated roadways since 2011. Airport officials told the BBC in 2014 that they replace an estimated 70,000 bus journeys each year. The pods also complete their journey faster than buses while reducing carbon emissions by 50% over typical airport shuttle buses, and by 70% over individuals in cars.
Travellers should keep an eye out for similar tests and deployments around Europe in 2019. France's Charles de Gaulle airport is already testing driverless shuttles, while Paris-Orly and Paris-Le Bourget are running their own trials too. In the Charles de Gaulle trial, shuttles transport up to 15 passengers at a time and can be in operation for over 12 hours a day. Across all three airports, they are helping to manage over 100 million passengers every year. Moreover, aspiring smart cities such as Brussels are experimenting with similar projects, helping to create an autonomous airport-to-parking lot shuttle loops.
Be a biometric test subject
Whether it's an AV, a relative or ridesharer dropping travellers off at terminal doors, getting through airports is consistently ranked as one of the top stress factors for travellers along with money and safety. Thankfully, biometric security technology is boosting airport security while also making airport processes more convenient.
The latest systems use automated document readers to check the electronic signatures embedded in authentic, government-issued IDs. Then, facial recognition is used to compare the document photo to the actual person. This significantly speeds up the time for security checks and allows airports to handle a greater number of passengers more efficiently.
Similarly, baggage check-in queues can be shortened by letting travellers check in via facial recognition, retrieve boarding documents and tag their bags on their own. Heathrow airport has put all these technologies into practice by rolling out its first end-to-end facial recognition biometrics trial, allowing passengers to move from check-in to departure without using their ID documents.
The testing of these biometric security systems is in its early stages but as airports begin to expand their trials, travellers should expect to see this technology become the de facto standard for passenger security very soon.
Bring travel innovation with you
Some of the most accessible travel technology today is actually found in cars, and even if you don't own a model with all of the latest features, you can still experience them when you use a car sharing service or a rental firm.
Rideshare companies like Uber are experimenting with the services they can offer to their passengers during a journey, ranging from infotainment content (music playlists, news updates etc) to integration with smart home apps – which could give passengers the ability to turn their heating on 10 minutes before they get home.
Rental car companies are also updating fleets with newer, more connected models. Bluetooth connectivity is now common, even in budget options, but expanded connected service offerings are increasing. As larger infotainment systems trickle down to the smaller models that become rental companies' budget options, new connected services like in-car payments for parking, tolls, fuel or even ordering your morning coffee will become available for the average traveler.
Technology creature comforts are expanding outside the cockpit, too. To compete with rideshare services, rental car companies are moving more of the rental process to mobile platforms and are even starting to deliver car keys to driver's phones. They are simplifying the end-user journey, providing on-demand services that fit around users' busy lives. For many drivers, time is of the utmost importance and it's these digital services that provide the seamless, convenient experience the modern driver has come to expect.
So while it's still early days for autonomous cars, rental companies' expertise in fleet management could make them an integral part of new mobility's future. For many people it's quite likely the first driverless car they use will be dispatched by one of today's rental giants.
Hyperloop, completely autonomous vehicles and state-of-the-art passenger control are what we can expect from the future. But first, emerging travel technology needs to go through extensive testing and trials to ensure safety and efficiency and a better travel experience.