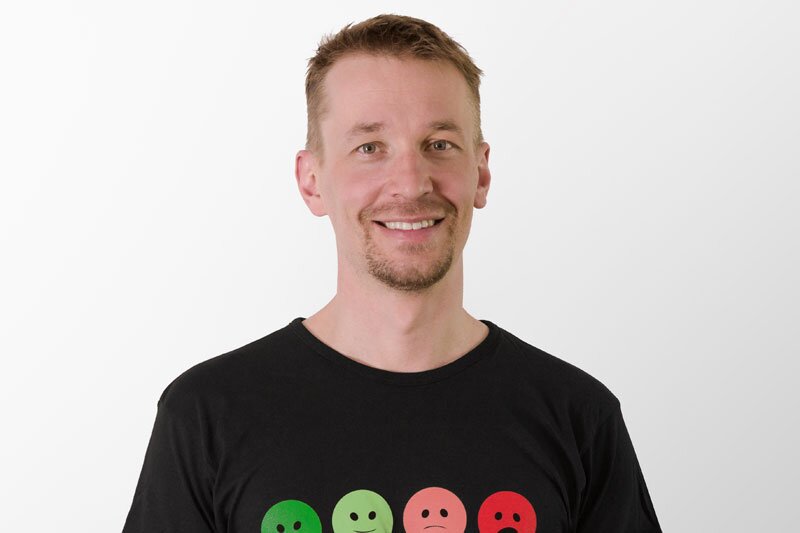 Guest Post: Does 'Nordicness' show us what the future of travel should look like?
Heikki Väänänen explains how Nordic culture continues to shape attitudes to transportation and customer service.
Heikki Väänänen, founder and chief executive of HappyOrNot, a leading customer experience management solution, explains how Nordic culture continues to shape attitudes to transportation and customer service.
'Nordicness' is a rich and complex concept. The global perception of the Nordic countries is generally one of openness, trust, equality, pragmatism, reservedness, and of course, (restrained) happiness.
The United Nations' 2020 World Happiness Report recently ranked Finland as the happiest country in the world for the third consecutive year. Denmark, Norway, Iceland, and Sweden also regularly feature in the top ten.
These five countries – the three Norse homelands of Scandinavia; the former Viking colony, Iceland; and my own country, Finland – constitute the Nordic region. While each has its own unique traits and character – my native Finland often regarded as the introverted, shy cousin, for example – there are strong themes that run across all of their culture, reflecting a distinctive, and shared, Nordic personality.
Importantly, ancestors of the Nordic region are famed for their navigation. The popular TV series Vikings depicts (albeit with artistic license), ancient Scandinavians' skill and passion for long-distance sea travel to explore foreign lands.
This is mirrored in today's Nordic travel industry, which thrives through many successful airlines and transport hubs. In typical Nordic fashion, each of these organisations consider the considerate treatment of the customer as essential.
This is increasingly seen as a fundamental aspect of travel globally, not just a luxury of first-class, with businesses striving to ensure that every journey is one of comfort, ease, and leisure.
In an increasingly competitive and challenging commercial world, listening to customers becomes ever more important for airlines and transport hubs.
By prioritising customer experience, businesses are investing in their perceived  trustworthiness. In Nordic culture, a key way of building this trust is transparency – an ideal that in the 21st century we are seeing transport organisations strive for like never before.
This trust in a brand inspires loyalty. Many people will have a preferential airline, or company that they choose to travel with. More broadly, many will quote a favourite supermarket, bank, and coffee shop.
Each will partially rely on the quality of the customer's experience, and the idea that their custom is valued. In return for these loyalties, companies are increasingly rewarding frequent flyer points, discounts and other deals that can be redeemed upon the next journey, visit or use. The customer then feels valued, and has incentive to return.
Indeed, the idea for my own 'Smiley' experience management company, HappyOrNot, was born out of this dialogue between company and consumer. When in my teens, a shopkeeper was rude to me and I was frustrated at the lack of ways to convey my negative experience to the business.
Our physical and digital smiley-faced products now enable a real-time and simple way to collect and gain invaluable insights on satisfaction levels, applicable to customers and employees alike. And all based on a simple Nordic cultural principle – listen, even to the little guy.
Some of the most successful brands in the modern world are founded, and marketed, on this Nordic personality.
Perhaps the best example of this is IKEA, a company built on ideals of simplicity, design, and function. Nokia, Volvo, Scandinavian Airlines, and Rovio (designers of the hugely successful Angry Birds video game), are some of the remaining cohort of diverse Nordic businesses that have used elegant, practical 'Nordicness' to become internationally renowned.
The Nordic region is also well known as a leader in the sustainable development of resources – which is reflected nowhere more acutely than in the travel industry. The Nordics constantly feature the top ten most sustainable countries lists.
Two recently coined Swedish terms are already internationally recognised. Flygskam, meaning 'flight-shame', and tågskryt, translated to 'train-brag', capture a feeling of guilt for flying, and instead boast more sustainable means of travel.
Flygskam, which was chosen as the Financial Times' 'Year in a word' for 2019, relies on alternative infrastructure. While flying was once an exclusive and expensive means of transport, now it is often the quickest and most convenient, way to travel.
However, increasingly there is a movement to re-embrace 'slow travel', incorporating Nordic ideas of sustainability, and allowing people to better explore the cultures and environments they are travelling through. In some long-haul journeys, the airport is all a person will see of a country while waiting for a connecting flight.
The ability to hop-on-and-off of trains and buses creates more opportunities to see and do more along the way. Public transport within the Nordic region has comparatively high service levels when compared to other countries, even in rural areas.
Given that Nordic countries are also comparatively small, this task on a larger scale would not be without its challenges. However, the provision of reliable and frequent public service can help to create an inclusive and equal society, and perhaps is a source of the Nordic region's quiet happiness.
Countries and cultures are becoming increasingly indistinct, with connectivity faster, cheaper, and more widely available than ever. But it is important not to lose the societal personalities that fuel both innovation and customer care.
The Nordic values of trust, openness, and conscientiousness continue to provide a gold standard for connecting businesses to people, and people to each other.