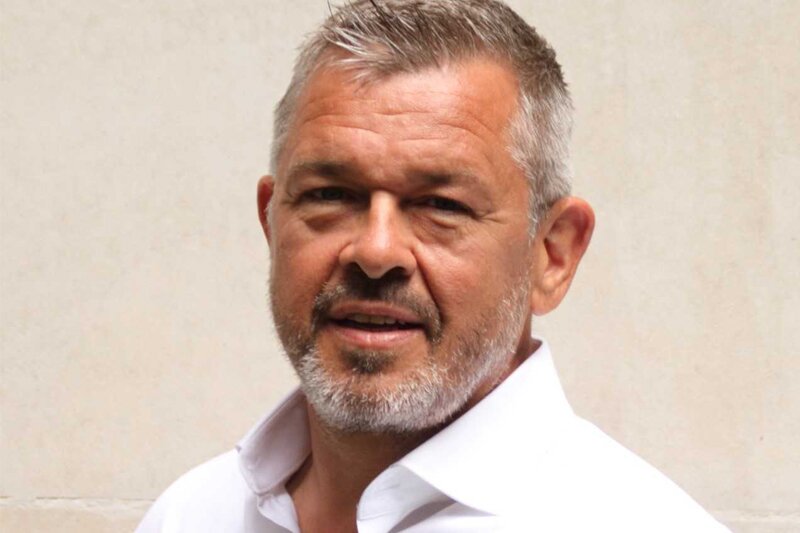 Guest Post: Be more Beckham to drive marginal gains
A dedicated focus to resolve points of failure can drive marginal gains in customer service
A dedicated focus to resolve points of failure can drive marginal gains in customer service, says Babble's Matthew Parker.
Each year for the past 20 years in business I have run a leadership event off-site to talk about strategy and operational excellence and to ask 'how do we make our business more successful?'.
This has taught me that such sessions can easily become dull and uninspiring for the attendees and fruitless for me and the business.
This year, I decided to try something different and asked my team to read Black Box Thinking by Times columnist and former British table tennis international Matthew Syed, so we could discuss principles of relevance to our business – a kind of book group, if you like.
The premise of the book is simple: embrace failure. Syed argues that creating processes and, in turn, a culture that identifies points of failure, and using the learning from this to evolve, builds long-term sustainable advantage.
This approach, he believes, is the characteristic of many success stories, from David Beckham practising 50,000 free kicks to James Dyson creating 5,127 prototypes.
The principle of identifying multiple small points of failure, and systematically improving these to deliver transformational performance – the marginal gains model made famous by Dave Brailsford of British Cycling and Team Sky – is something I have been talking about for years and endeavour to embed in any organisation I am involved in.
The philosophy offers a fantastic opportunity for business in general and the travel industry specifically. Thinking about this as an arms race, where great customer experience underpinned by technology is the leading weapon, has to be the mantra for travel.
Winning edge
There are only a few organisations that can win this battle on the big things: the destination, the accommodation or the price. For the vast majority it's the combination of many small things that create a winning edge, and those many small things are the sum of the customer experience.
The focus needs to be on the point where customers connect with the contact centre – getting this right is the key to optimising conversion rates.
The contact centre is increasingly seen as the place to invest in improving customer experience – driving conversion and customer engagement.
Travel firms need to be rethinking how they engage with their customers effectively and how they can use cloud contact (CCaaS) technology to enable this in their contact centres.
And yet I feel that many businesses don't even realise there is a battle to be won in this area. This view is borne out by last year's Travolution Innovation Report which found that in 2017, telecoms accounted for only 19% of the £1.59 billion total spent on technology by travel firms.
There is a real opportunity for travel brands to deliver market-leading customer experience by having an obsessive focus on failure and putting the customer experience under a permanent microscope to identify those opportunities for marginal gains.
It's an approach that leads to what Syed terms "adaptive evolution". And his argument is clear: those that don't adapt in this way will eventually die.
In the contact centre context, 'small things' include:
• Knowing the purchase history of a customer and using it to drive an agent recommendation;
• Knowing which web page they were viewing when they called you;
• Enabling your customer to communicate with your agents via whichever channel they want;
• Giving preferential treatment to high-spending customers;
• Routeing calls to the agent with the right knowledge; and
• Using homeworkers to make sure no caller ever waits, and so on.
That's all good, but for the majority of travel firms at the moment even deploying these small things is a problem, because adaptive evolution in the contact centre requires three key components: access to data, the toolset to continually evolve and the mindset to take advantage of both.
Cloud benefits
Without a journey to the cloud, even the latter will not provide a competitive advantage. That's because there are three key characteristics of cloud contact centre platforms that are essential for delivering the approach of continual evolution. They are:
• Cloud platforms are inherently evolutionary. New capabilities are continually deployed, usually at no additional cost, and weak features are continuously improved or removed. If a company still has an on-premise platform installed on their own server or workstation, each time it needs to evolve it's a critical drag on the business.
• Delivering a winning customer experience means integration. Good integration drives better performance, whether that's enabling an agent to see previous purchase history to drive conversion, integrating multiple channels such as email/chat/voice/social, or adding new capabilities such as analytics or workforce management. It's a characteristic of cloud that integration through API is faster, easier and, arguably, safer.
• Improving performance means measuring it. Most travel firms are under-equipped when it comes to analytics. There is no analytics platform that is more agile than cloud analytics.
It's clear this is a journey that many travel organisations have still to embark upon. The role of telecoms and CCaaS is not well understood and yet it is a game changer for a business looking for a competitive edge.
So, going back to Matthew Syed. Think about embracing failure, become obsessive about the points in the journey where you are failing your customers and use that insight to evolve and transform.
It's time to think about a combination of technology and culture to win the customer service arms race.