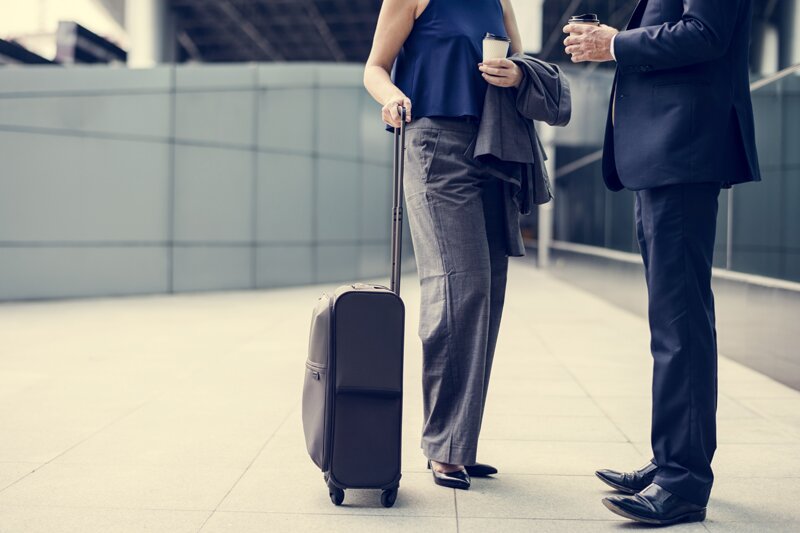 Google data suggest business travel decline may continue post-pandemic
Abta conference told 30% may never return as companies react to COVID
The decline in the volume of business travellers may continue beyond the pandemic, Google's latest travel data suggests.
The search giant's global travel industry manager Meg Elzea predicted that while the "majority" of business travellers would return in the next year, companies would be "making changes".
She told Abta's Travel Trends conference that Google expects business travel to return in the next year to "70% of pre-pandemic levels".
Google's strategic insights lead Paul Guerrieria pointed to several factors – including sustainability, cost savings and work-life balance – that could reduce the volume of business travellers forever.
"There's a 30% gap that might not ever return," Guerrieria suggested, adding that competitor differentiation and building a strong company culture would help drive business travel volumes short term.
He said reducing costs was "a big reason" why some business travellers were reluctant to return.
Explaining how form-filling had become an integral part of travelling since the Covid crisis, he said: "The level of complexity has gone up and that complexity could be a future barrier why business travel will not return to what it was."
Guerrieria suggested are identifying ways to minimise their carbon footprintd and meet sustainability goals, which had contributed to fewer people travelling for business.
"People are much happier with their work-life balance," he added. "There's a bit more reticence to return to what they always did before."
Guerrieria expects businesses travel will initially be driven by senior decision makers, while junior employees would have virtual meetings at home.
But Elzea noted that 31% of Britons – up from 19% last year, peak pandemic – were looking to travel on holiday in 2022.
"We have seen considerable growth but there's still hesitation in the market place," she said.