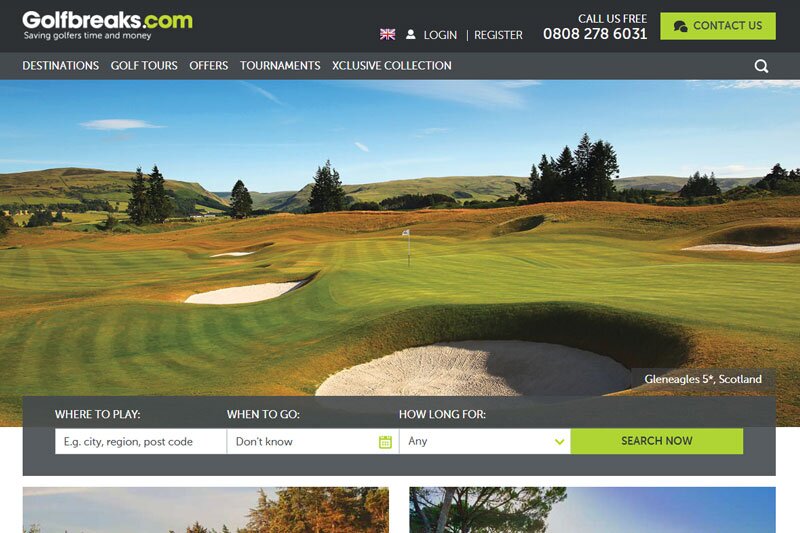 Golfbreaks.com achieves near perfect customer satisfaction score on Reevoo platform
Specialist travel brand Golfbreaks.com claims to have achieved an almost perfect score on user generated content review platform Reevoo.
The website says 99% of customers who have booked a golf holiday through Golfbreaks.com say they would use the provider again.
Reevoo collects independent reviews from customers as well as user-generated content the reflect the experiences from the point of view of genuine customers.
Golfbreaks.com uses the platform to gather feedback from customers across a wide range of the products and services it offers, including full package holidays complete with rounds of golf, accommodation, transport and more.
It has used customer feedback within its own response management system using Reevoo's Fast Response tool that enables Golfbreaks.com to identify, and respond quickly and transparently to negative reviews and customer queries.
Over a six-month period, Golfbreaks.com achieved top satisfaction rates, with 99% of their customers stating that they would book again.
The firm said incorporating feedback into the business has incentivised its agents to provide top level service and it is aiming for to improve its rating to 100% .
Rusty Proniske, customer experience manager, Golfbreaks.com, said: "We are pleased to be able to provide a consistently fantastic service to our customers and we value any opportunity to take authentic, credible feedback into account to augment our services.
"Working with a highly-credible platform demonstrates our commitment to great customer service and we see the fact that 99% would re-book as a direct endorsement from customers that we have consistently listened and responded in a way that really made their experience the best it could be."
Lisa Ashworth, chief executive at Reevoo, added: "Responding in a timely manner to honest reviews from customers and helping them with any issues is the optimal approach for a service brand to adopt.
"Golfbreaks.com has used the Reevoo platform to proactively respond to any customer issues and has effectively built responses into its customer-facing strategy.
"Being able to demonstrate such a high score on Reevoo, which is entirely independent and never removes a bad review, indicates to consumers that they can trust the brand to deliver excellent results and listen to their needs."