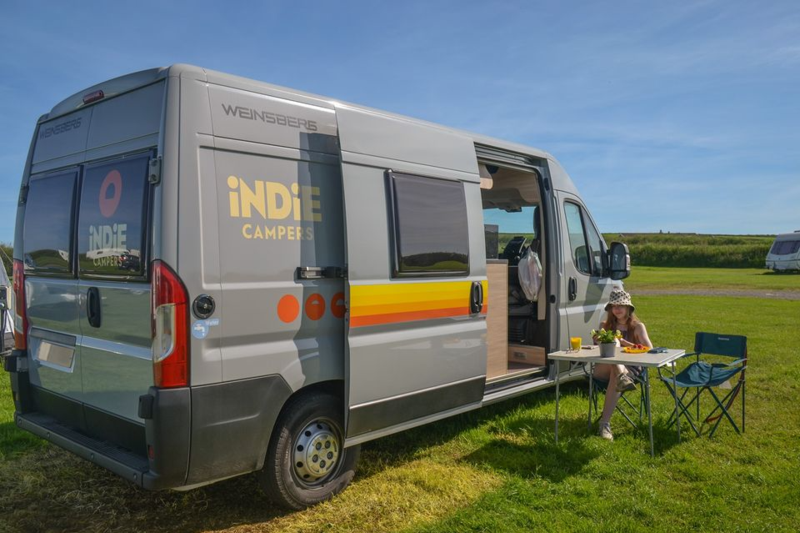 European road trip marketplace Indie Campers expands US presence
Addition of seven city bases takes investment in the market to $50m in first year
by Kaia Hicks
European road trip marketplace Indie Campers is expanding its presence in the US with the opening of seven locations having launched in Los Angeles last year.
Customers can now embark on their holiday with Indie Campers from Las Vegas, Salt Lake City, Denver, Orlando, Phoenix, Houston, San Francisco, as well as Los Angeles.
Indie Campers, which claims to be Europe's number one road trip marketplace, has invested $50 million in its first year to crack the US market.
To mark its expansion, Indie Campers is offering 20% off all reservations in the US in addition to free tables and chairs and airport pickup.
Hugo Oliveira, founder and chief executive of Indie Campers, said: "We are immensely proud to announce this momentous expansion into the American territories.
"The US is the original home of the road trip, with an incredible variety of terrain to explore, breath-taking scenery, and truly iconic landmarks across the different states.
"Our mission is to offer best in class service, brand new 2022 tailored-spec vehicles that are unique in the market, the freedom of one-way trips that leverage our network, and a best price guarantee to make road trips accessible to the widest segment of travellers possible."
Olivera added: "After thousands of nights booked in the US so far and tremendous expansion since their Los Angeles launch, the company's forthcoming American expansion plans include a 2,000% increase in their fleet across their American destinations.
"Given that the US is the home of road trips, it's no surprise that we have already seen a substantial share of domestic searches for the US, as such we're well on our way to making this a top market by 2023.
"We can't wait to grow a lot in the US and we are expecting to continue growing aggressively in the coming years."