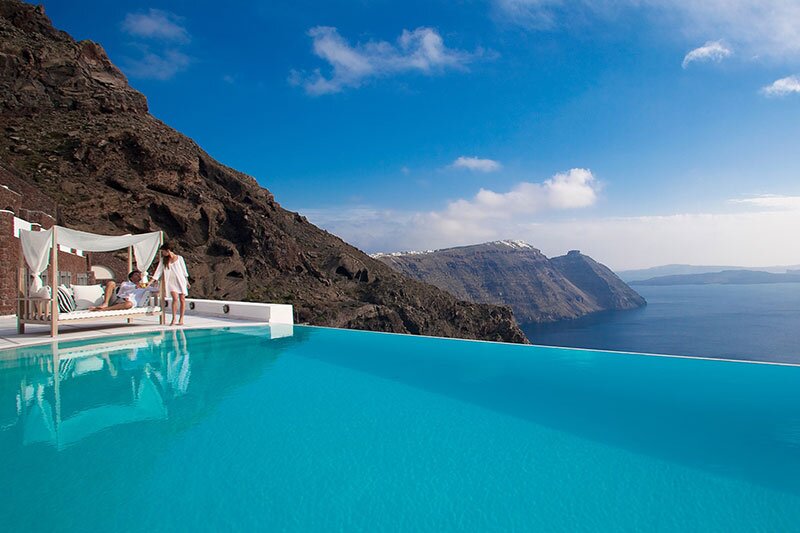 EasyJet vows not to cut out OTAs as it relaunches Holidays division
Platform based on ATCORE Group's Atcom system focuses on flexibility, ease of booking and hotel choice
EasyJet has promised not to restrict access to its flying programme to third parties that package up its flights online.
The vow came as the budget carrier launched its much anticipated new easyJet Holidays brand with a new website and integration with the airline's market-leading app.
Garry Wilson, chief executive of easyJet Holidays said at Thursday's press launch: "We have very meaningful relationships, and clearly sell a lot of seats, to other third parties. We have no plans to stop doing that.
---
More: EasyJet Holidays officially relaunches
EasyJet Holidays targets more than one million passengers
Interview: EasyJet Holidays 'on track to launch in time for peaks'
---
"It's clear that if customers are on our flights and have bought a holiday we want them to have bought it from easyJet Holidays but we won't be blocking others from coming on to our sites."
EasyJet Holidays says it aims to ensure its new multi-channel advertising is seen at least 19 times by 97% of its target ABC1 customer base in the UK between now and the busy early year peak booking period.
It's target audience is the 19.5 million customers who currently fly on holiday with easyJet but who buy their accommodation from someone else.
Despite its promise not to freeze out third party agents, easyJet Holidays clearly believes its technology, based on ATCORE Group's Atcom system at the core allied with a curated and personalised approach to hotel selections gives it an edge over both traditional tour operator and OTA rivals.
Wilson said developing technology to make booking holidays simple has been put at the heart of the revamped easyJet Holidays brand.
He said feedback from customers found they are looking for three key aspects: flexibility, ease of booking and technology, and the right choice of hotels.
EasyJet has written descriptions for all 5,000 hotels in the portfolio and curated 70,000 images and says results will be delivered at speed and easy filtering options.
It is also offering Google Maps-based curated itineraries on its app, initially in five destinations with three in each, although this will scale quickly to 10 destinations and five in each.
Customers are also able to shop using a 'price graph' showing prices over an extended period of time to discover when the best value to travel is, as they can do for flights.
The carrier says its extensive flying programme means it can sell people holidays at times they want rather than restricted to when operators schedule their departures, as with traditional holidays.
"We cater for a very broad range of 100 million customers. They hate being pigeon-holed into a customer types," Wilson said.
"What they want is a selection of hotels for which they will be able to easily see the facilities, the amenities and the experiences that they can have.
"And they will choose those hotels from their own point of view. They don't want to be punished if they don't fit into a particular customer type.
"They have also told us they want clear pricing. One of the challenges today is the sheer amount of supplements that go in.
"If you look at some of the OTAs that many customers have switched to from traditional players to do things themselves, pricing is not clear.
"OTAs have wonderful technology but they are tech platforms and when it comes to inspirational content that's really left up to the consumer. You are given hundreds of hotel and flight options and it's the consumer who has to do the work themselves.
"If you can deliver to that customer a range of hotels by really understanding their needs you do not need to deliver hundreds of hotels you can deliver a range of handpicked hotels that are really meaningful to them.
"A lot of the older legacy travel companies have very old technology that makes searching and booking quite difficult. It also means they are less agile and less able to adapt to a changing market."
Holidays customers will be offered 23kg of luggage for every booked person and they will be able to log in to the award-wining easyJet app and website just as they currently do for flights with the same details.
Wilson said: "We have built the technology across a single digital platform – we do not have systems from many different companies we are trying to stitch together. The consumer, in the end, pays for that.
"The more clunky your technology the more you are going to have to charge because of your overheads. We have built from the bottom up. We will not be passing on additional costs to the consumer."
More: EasyJet Holidays officially relaunches
EasyJet Holidays targets more than one million passengers
Interview: EasyJet Holidays 'on track to launch in time for peaks'