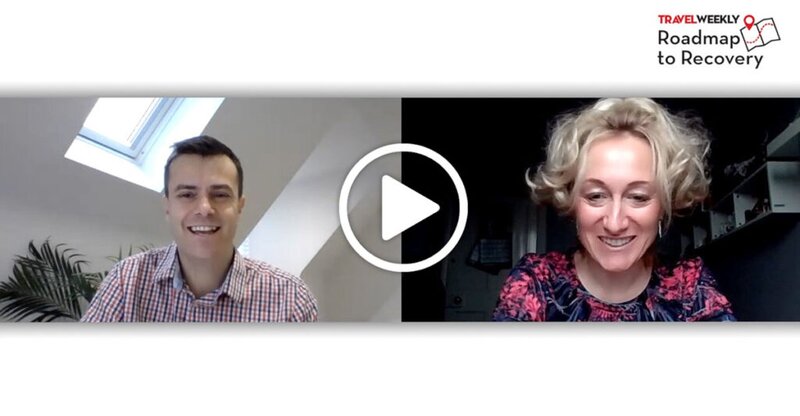 EasyJet Holidays launches first print brochure to inspire agents to book
The online operator introduced overbranded digital brochures for trade partners last year
EasyJet holidays has unveiled a range of additional support measures for travel agent partners, including its first print brochure for the trade.
The package holiday operator launched a digital brochure in June last year, which was overbranded for key partners.
The first printed, coffee-table style brochure will go out to selected agents on January 10, and aims to offer holiday inspiration rather than a "traditional list of hotels", according to head of distribution Brad Bennetts.
---
---
Bennetts said the launch had been carefully considered from a sustainability point of view, with brochures sent to agents around key gateways of Manchester, Gatwick, Bristol, Belfast and Glasgow.
He told a Travel Weekly Webcast: "We offset carbon emissions on flights, hotels and transfers for easyJet holidays customers. We wanted to make sure if we did something from a print perspective, it was still within our sustainability pledge, so we've identified core agents in certain gateways out of the UK."
He added: "It's new for us; we've not done [a printed brochure] before. And I think that it will really help travel agents not only inspire their customers, but demonstrate what we do, how we do it and how we do it differently to our competitors."
Trade incentive
The operator has also launched a £16,000 trade incentive which will see travel agency stores and homeworkers competing in separate league tables to win holiday cash.
The Big Orange giveaway involves two incentives of £10,000 and £6,000 to reward agents for bookings they make from Tuesday until February 2.
Bennetts said: "We know the hard and fantastic work agents do so launching on January 4 with the Big Orange giveway, we're giving away £16,000 worth of easyJet holidays credit, so that will enable travel agents to go on their own holiday with easyJet holidays."
For the £10,000 giveaway, money will be split between the retail store and the homeworker who make the most bookings in the qualifying period.
The operator will collate a league table and announce each week which agencies and homeworkers are in the top 10 of their respective league table.
The top retail store will win £8,000, to be divided between staff as it sees fit, and the top homeworker will scoop £2,000. The money will go towards an easyJet holiday of their choice.
Bennetts said: "This really gives something exciting for them to take away and rewards them for those bookings."
The remaining £6,000 of the trade incentive will be handed out to agents who make a booking in daily giveaways.
Over the 30-day period, two agents will be drawn daily at random to receive a £100 voucher each towards an easyJet holiday.
Fam trip plans
In addition to the brochure and peak incentive, easyJet holidays also plans to host more than 100 agents on fam trips in 2022.
The operator made the pledge to run at least eight educationals in the first part of the year as it stated it had "great ambitions for 2022".
The company said it was the first mainstream operator to take agents away since the start of the pandemic, and hosted more than 30 agents on trips in October and November last year.
Bennetts said: "It was really important for us that we get agents away. We want them to encourage customers to travel. And the best way we can do that is to get out there ourselves, see what it's like and the resorts."
The fam trips will include a city break as well as traditional beach resorts. In recent weeks, 45% of trade business has been sales of city breaks.
Destinations so far confirmed for fam trips include Sharm el-Sheikh, Rhodes, Ibiza, Antalya and the Algarve. The operator will also be allocating places for trips in a different way in 2022, partly based on incentives and partly based on agent sales.
Bennetts added that while fam trips used to be "like sweets" with lots on offer for agents, there were far fewer available now due to the pandemic.
He said: "Many of us have gone two years without travelling. And this is a great way to get out there and experience our proposition. We are really excited to (be able to) up the ante and take more agents away."