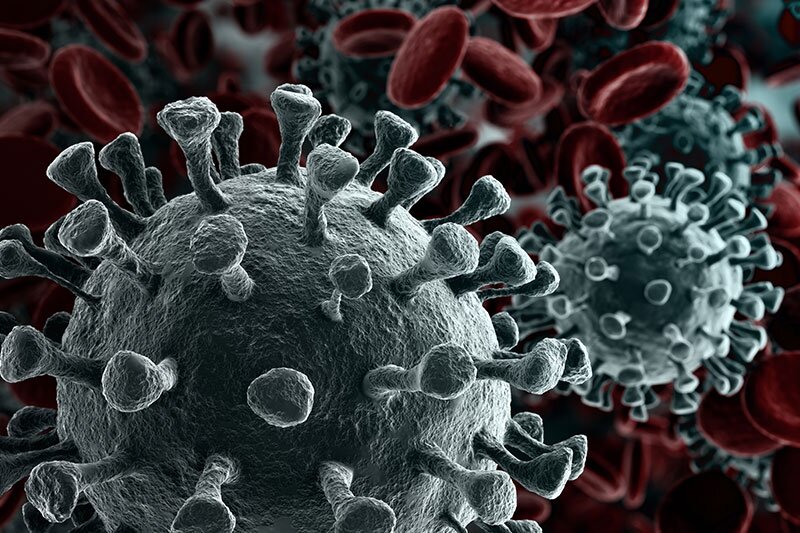 Coronavirus: Travel brands face increasing ire of customers over refunds
COVID-19 has 'left firms stuck between a rock and a hard place'
As the COVID-19 pandemic continues to shut down large areas of commerce the travel sector and brands have been caught in the crosshairs probably more so than any other areas of business.
The issue of refunds, or the lack of, for cancelled trips and holidays and those that are unlikely to happen is top of the agenda as firms battle to stay solvent and consumers demand what is legally their right.
Consumer champions like Which? Travel, The Independent's influential travel editor Simon Calder, and Money Saving Expert Martin Lewis have been busy reminding clients of their rights under EU package travel and denied boarding legislation and the UK Atol system.
Since the COVID-19 lockdown, they have used their considerable consumer reach to put the focus on leading brands including Love Holidays, STA Travel, Travel Republic, easyJet and Tui Group as they try to persuade customers to accept refund credit notes instead of cash refunds.
Ultimately consumers are being advised they can assert their rights by claiming money back through their banks or credit cards, which would push many firms into insolvency and leave customers relying on claims against an Atol scheme already decimated by last year's Thomas Cook collapse.
Meanwhile, trade body Abta is continuing to push the UK government to rubber stamp a change in the law, as has happened in other European countries, to buy firms time to release cash from suppliers while also protecting their consumers' rights.
It has launched a #SaveFutureTravel campaign, backed by tens of thousands of signatories, but former Abta director and chief executive of Travel Republic, Kane Pirie, is behind a counter campaign, #It'sRightToRefund, supporting a refund grace period but not a change in the law.
The consternation over the refunds issue and how the travel industry, fearful of mass failures and redundancies, has sought to protect cashflow has split the industry, prompting dismay and calls for unity.
Amid all this uncertainty consumers are increasingly taking matters into their own hands and agitating online against brands which they accuse of ignoring their pleas and demands to get their money back.
Two brands currently in the spotlight are UK OTA TravelUp and Swedish flights specialist Gotogate, which most customers will reach through listings on metasearch sites like Skyscanner.
Customers of the former have set up a Facebook page to air their views and a client of latter has turned over his LinkedIn profile to offer advice about how to go about getting money back, including posting bad reviews on Google.
Behind the scenes at all these companies, that are trying to minimise overheads, contact centres with reduced staffing levels working remotely from home are fielding increasing numbers of calls. TravelUp told Travolution it was receiving 1,800 calls a day.
In a statement, the firm said: "We apologise for the difficulty faced in contacting TravelUp and the time that is taking to turn around requests for cancellations.
"However, we have been inundated since the break of the virus. Many of our forward customers are naturally anxious about their bookings and our team are taking a large number of enquiries from customer travelling outside of the next two weeks.
"This in turn was stopping the team prioritising those customer with time sensitive departure dates. Therefore, we took the decision to channel enquires through our contact us form that allows the team to easily prioritise those customer in the most urgent need."
"All customers will be contacted and in the case of Mr White he will receive the option of a refund or credit note in due course ."
Travolution also asked Skyscanner for a statement on the situation. The firm said: "We appreciate the frustration travellers impacted by COVID-related cancellations are experiencing.
"For our part, we're doing our best to help travellers by raising their cases directly with our contacts at each partner, which, in some cases, is resulting in a faster refund.
"It's worth noting that both online travel agencies and airlines are experiencing exceptionally high contact volumes at the moment, and this is often compounded by reduced staffing due to the ongoing virus.
"Added to this the fact that OTAs and airlines then need to communicate between each other to facilitate a refund, response times are understandably (and frustratingly, we appreciate), slower.
"It is worth noting that most online travel agents, including Gotogate, are giving priority to customers who are due to travel in the next six days."
The frustration for customers is that retail brands in travel offer different levels of financial protection depending on what is bought, how, and where they are based.
TravelUp is UK-based, so subject to UK consumer law on fair trading, and it is an Iata and Atol accredited agent, but if a customer buys flight-only they do not have the protection of Atol as they would if it was a package.
Gotogate, one of many brands operated by the etraveli Group, is based in Sweden in a different legal jurisdiction to customers outside of that country and acts as an intermediary for the airlines so is telling customers they are subject to the airline's policy on refunds.
It states on its site: "Please note that due to the current situation, the refund handling time will take longer than normal.
"We are unable to specify an exact time frame for the refund as each airline also is under a massive workload, but we will of course do our very best to get your refund to you as soon as possible.
"You will receive an email when your refund has been processed, hence you are kindly asked to wait for that email before trying to contact us through a phone call or email or social media as our current answering times, like for everyone in the airline industry, is much longer than normal."
Gotgate adds on its COVID-19 advice page: "Please also note that in our terms and conditions that everyone who books on our sites approve we write: "Should a Service Provider be unable to provide the Travel Service for any reason, including where a Service Provider declares for bankruptcy, We can only act as an intermediary and refund payments where we have already received such from the applicable Service Provider."
"In the cases where a refund is possible that means, depending on the airlines terms, that either the customer or our customer service on behalf of the customer needs to file for the refund with the airline.
"For us to be able to pay it out to the customer we then first need the airline to pay it to us. In all cases where a refund is granted and paid to us by the airline we process the refundable amount on to the customer as quickly as we can."
This technical complexity of travel brands' status means very little to the customer who understandably just wants their money back from the brand they paid it to. Following complaints, Which? was prompted to justify its use of the term 'travel agent' in a piece on consumer rights to avoid confusion with 'tour operators'.
The refunds controversy has revived questions over how the wider travel industry is regulated and the way it uses customer money for forward booked travel to fund day-to-day operations.
The Times today claimed easyJet was sitting on a cushion of £1 billion of customer money even as it appeals to the UK government for a bail out.
Many feel in the industry that the COVID-19 crisis should lead to a fundamental change in the way travel firms operate and are regulated with trust accounts increasingly seen as the best way to ensure customer money is available should travel come to a stop again.
That question is for another day. In the meantime the travel industry faces the challenge of retaining the trust of consumers in exceptional circumstances that are testing business models and regulations to breaking point.
As one senior executive put it firms find themselves stuck between a rock and a hard place.