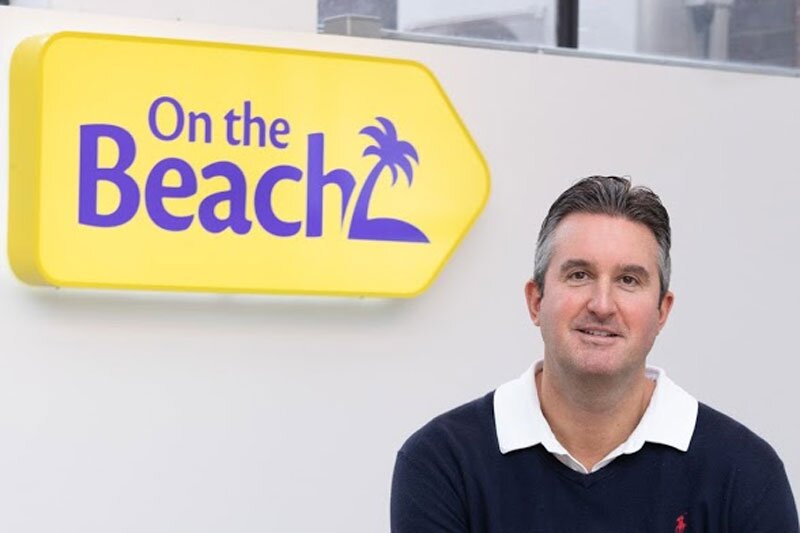 Coronavirus: On The Beach boss urges customers to lobby government over airline refunds
Simon Cooper says firms are undermining trust in travel by issuing credit notes
The founder of OTA On The Beach has written to its customers urging them to demand the CAA enforce refund rules on airlines.
In the email, Simon Cooper says it has been lobbying government since March to enforce EU rules that stipulate refunds for cancelled flights must be paid within seven days.
The chief executive of the listed OTA said it is making "good progress" refunding its clients within the 14 days that holiday organisers are required to under the Package Travel Rules.
He says the firm has refunded nearly half the money owed, however, because it has not received money back from airlines it has not been able to repay money for the majority of flights.
"This is due to many airlines breaching their legal obligations to refund cancelled bookings within seven days, as per EU261," he said.
"Since the middle of March, we have been lobbying the government and regulators such as the Civil Aviation Authority (CAA) to enforce the rules.
"We are hopeful that airlines will start to process refunds so that we can return them to customers as soon as physically possible."
Cooper urges to contact consumer watchdog Which? to help it put pressure on government and to write directly to the CAA and the Competition Markets Authority.
In the email, Cooper says: "The coronavirus pandemic and subsequent lockdown has led to the cancellation of millions of flight and holiday bookings, leaving countless numbers of travellers out of pocket.
"At On the Beach we are very concerned about the amount of vouchers and credit notes being offered to customers who are clearly entitled to a cash refund.
"We believe that in offering these, some companies are undermining trust in the travel industry and mistreating consumers.
"I'd like to take the opportunity to clarify our own position on refunds, in the hope that you will feel confident booking with On the Beach in the future."