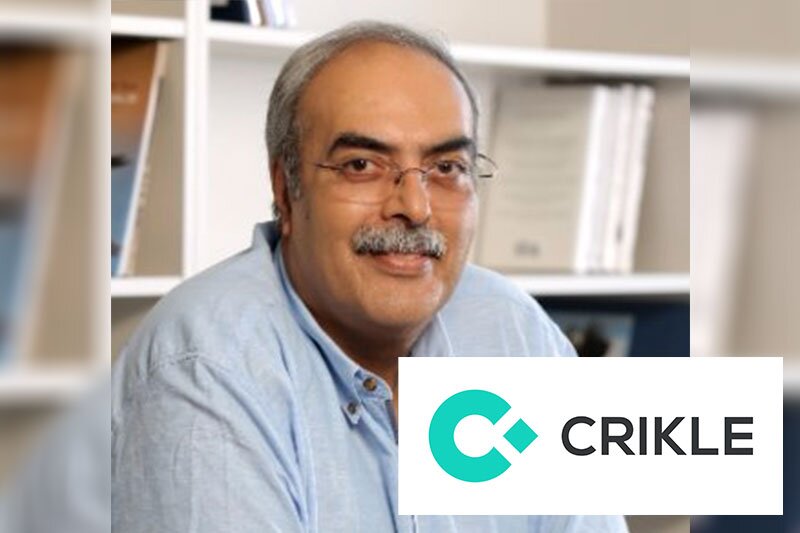 Coronavirus: Digital showroom start-up Crikle offers travel an answer to remote in-person selling
Idea was born out of a frustrating and complicated travel buying experience
UK start-up Crikle is targetting the travel sector with a new digital showroom sales platform inspired by the frustration of booking trips on the internet.
The firm says its video communications platform has been developed to be more practical for human agents and sellers to use that rivals like Zoom or Microsoft Teams.
And it believes with sales teams working remotely due to COVID-19 the platform could be the answer to their challenges in a post pandemic world.
Founder and chief executive Diwaker Singh, said Crikle enables a genuine human to human consultative process to take place between consumer and retailer.
A technology entrepreneur by background, he came up with the idea when trying to book a trip for friends to India for his 60th birthday only to find the process complex, time consuming and difficult.
"By the end I was done with it. It took about 30 days and I was so frustrated and tired I wished I hadn't started the exercise.
"The number of emails, WhatsApp messages, pdfs, web links I had, I could never make a decision because I could never see anything in one place."
"Post COVID-19, I think travellers are going to need a lot of reassurance and they will need a lot of information and will go to trusted businesses for that.
"They are not going to travel without talking to a human being first because they will really need to understand the level of risk they are taking.
"Using a platform like Crikle becomes so important to provide that reassurance, that trust and reliability of having a human behind the process."
Singh added: "Over the years some products and services have moved to an ecommerce model.
"Typically these are the more standard products and services which do not need work on them.
"But there are a whole bunch of services that still need that human element, that need to be put together and customised. Travel is one of them.
"Doing that on the web is really painful. The other thing is where trust needs to be built up and you need that feel good factor.
"When you have products that are experiential in nature people want someone one to tell them the story. Travel planning was always a deeply personal undertaking.
"The whole family used to get involved but what has happened is people do not have the time of the inclination to shop, but they still want to plan in the old fashioned way."
Singh said Crikle's digital showroom concept is intended to replicate the offline face-to-face sales experience in an online environment.
"We are a personalised digital sales office where you go through the same process as you would if you invite a customer into an actual sales office."
Crikle allows the user to access content relevant to the shopper's requirements and show them options on screen which can be chosen to create a wishlist the trip.
Once the trip has been created the system presents a fully priced-up final version which can be tweaked to meet customer requirements.
Retailers can bring in rich content like videos, pdfs, Powerpoint presentations and adapt the content being shown as the customer expresses their likes and dislikes.
It also allows the retailer to share documents with the customer and take payments and because it does not rely on screen sharing the process is collaborative and seamless, said Singh.
Partners can upload their content into a library and fully white label Crikle. An integration is being developed to firms can offer a digital show room service on their websites.
Singh said the platform was built to be fast, versatile and flexible. "It's almost like having the consumer sitting face to face. We are putting the human into the sales process."
Crikle is privately funded, although has plans to seek external funding, and has been tested with around 14 clients, in sectors like real estate, DIY and pharmacy but not largely in travel, over the last four to five months.
Singh said it will be offered as a Service as a Software (SaaS) product and priced to that firms of all sizes can use it.
He said travel will be one of the main sectors it targets once the time is right to start promoting the platform to the sector.
"We know the industry is going through a transition and is going to take a while to get things together again. But we think this is a solution that firms will look for when they come back.
"We have to push travel, because it was originally designed for travel. Travel is the most visual of all products and it's experiential and collaborative. It's got all the attributes that work for Crikle."