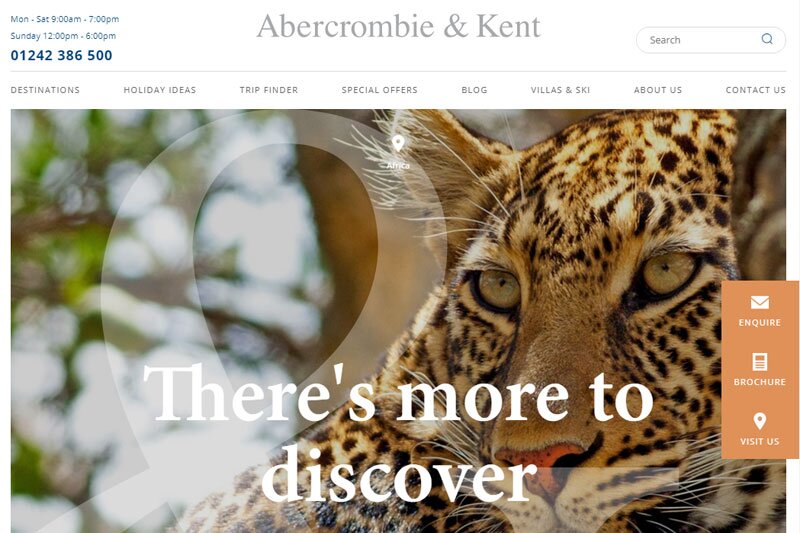 Abercrombie & Kent offers advice with new 'Book With Confidence' hub
Resource for agents provides details on COVID-19 restrictions and FAQs
Abercrombie & Kent and sister brand Cox & Kings have launched a 'Book with Confidence' hub, offering a central location for agents to find information for clients about travel restrictions.
The advice hub includes travel corridor details, frequently asked questions, and links to current Foreign, Commonwealth and Development Office advice. It will be regularly updated as restrictions change.
The brands have also enhanced their flexible booking policies, and Cox & Kings is  now offering deposits for group tours for as little as £100.
Kerry Golds, managing director, said: "We know there is significant pent-up demand after months of travel restrictions.
"Our trade partners and their clients are looking for reassurance and peace of mind for a stress-free holiday.
"That's why we've launched our Book with Confidence hub and our enhanced flexible booking policy for travel up to the end of 2022.
"On the back of trade feedback, we've also introduced deposits on Cox & Kings group tours for as little as £100, giving further peace of mind."
The enhanced flexibility from Cox & Kings means there is now a price guarantee and a 'right to refund' for Covid reasons, while A&K offering more flexibility for its villa bookings.
Abercrombie & Kent has also unveiled small group tours by private jet travel, under the Wings Over the World Journeys brand.
New for 2022 is a journey across New Zealand, plus two redesigned journeys in Northern Europe and the Mediterranean.