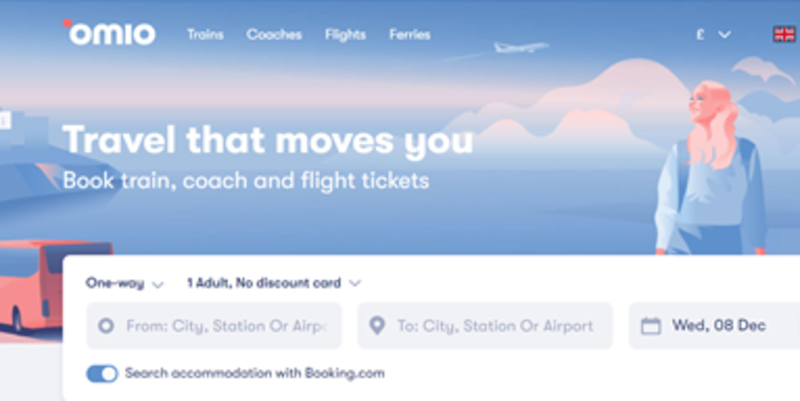 Omio partners with Rail Delivery Group to deliver user-centric services
Deal provides multi-modal OTA a direct commercial agreement with the UK rail industry
Omio has agreed a partnership with British rail industry membership body, the Rail Delivery Group (RDG).
The multi-modal transportation online retailer will integrate RDG's data into its platform to provide a more user-centric experience for rail passengers.
The platform will compare the best fares in terms of travel time and ticket cost, as well as offer self-service refunds to UK passengers.
The partnership gives Omio its own direct commercial agreement with the UK rail industry and access to British and international travellers.
Omio aims to drive incremental sales through international market expansion, support revenue recovery from the pandemic, and change from less sustainable transportation.
The company recently provided evidence to the House of Lords Transport Committee, which has since proposed customer-centric changes to the UK rail sector.
Chris Hall, vice president of commercial at Omio, said: "We're thrilled to be pushing for more user-centric rail travel booking services in the UK.
"This partnership with RDG has helped us further develop our unique technology to ensure
consumers travelling in the UK always have access to the best prices. We are confident that this – in turn – can help support rail recovery in the country."
Paul Bowden, director of commercial and third party retailing at the Rail Delivery Group, added:
"We're pleased to welcome Omio as a new license Third Party Retailer, and hope to see their proposition bringing new customers to rail, from both domestic and international markets.
"Taking the train is more than a journey, it connects travellers to the people and places they love which supports local businesses and makes our air cleaner."