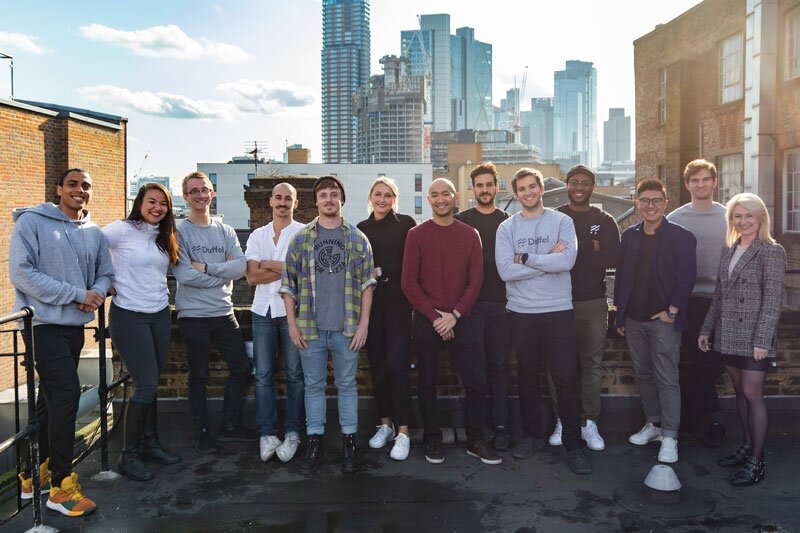 UK travel tech firm Duffel raises $30m in series B round
Technology allows OTAs to connect with airlines' systems to access live seat availability
British travel technology firm Duffel has raised $30 million in series B funding which was led by the investment firm behind Dropbox and Slack.
Index Ventures, which also backs the Amsterdam-based travel payments firm Adyen, joined existing investors Benchmark Capital and Blossom Capital in the round.
The latest funding round brings the total amount raised by Duffel to date to $56 million.
Duffel's technology allows online travel agencies to connect directly with airlines' systems to sell their flights, access live seat availability and sell ancillaries.
Following the series B funding round Duffel will launch new booking platform with some of the world's biggest airlines, including American Airlines, British Airways, Lufthansa Group, Aegean Airlines, Vueling, Iberia.
Steve Domin, co-founder and chief executive of Duffel, said: "A new breed of online agencies want to access reservation systems quickly and seamlessly.
"By reinventing the underwiring between online agents and airlines we can transform the world of travel booking and reduce barriers to entry for innovative new companies that are offering travellers a whole new way of creating a holiday or trip."
Duffel's API technology was developed to help agencies to avoid using legacy tech which can mean long lead times and high costs to access clunky flight booking systems.
Duffel claims that by giving agents a way to connect instantly with airlines it is driving "the biggest shakeup of the travel sector since the launch of budget air travel".
Duffel's direct connect technology has seen it work closely with global aviation body Iata, which has developed its own New Distribution Capability data standard.
This was designed to enable airlines to distribute their airfares and other content to third parties so that they can retail tickets and fares in the same way as airlines do direct.
Duffel says its APIs enable agents to do this and serve the next generation of online agents looking to serve their clients with bundled products that meet their expectations.
Jan Hammer, partner at Index Ventures, said: "We are incredibly impressed by the Duffel team, who we have supported since the days of their seed funding.
"There is an opportunity here to transform the booking experience for travellers and ease many of the pain points in the industry.
"From the launch of budget airlines to sharing economy businesses like Airbnb, travel has changed and Duffel will provide the tools, built from the ground up, that make the next wave of innovation possible."
Olivier Hours, head of industry distribution programs adoption at Iata, added: "One of the objectives of the NDC standard is to foster innovation and competition in the distribution landscape.
"Duffel represents both, and we identified them as a key player in the marketplace as they can contribute to accelerate volume growth, in particular by connecting new types of seller."
Duffel will use the new funds to hire more engineers and increase its broader team. It is focusing on expanding in North America and Europe, with its first customers drawn from the US, UK, Canada, France, Germany and Spain.