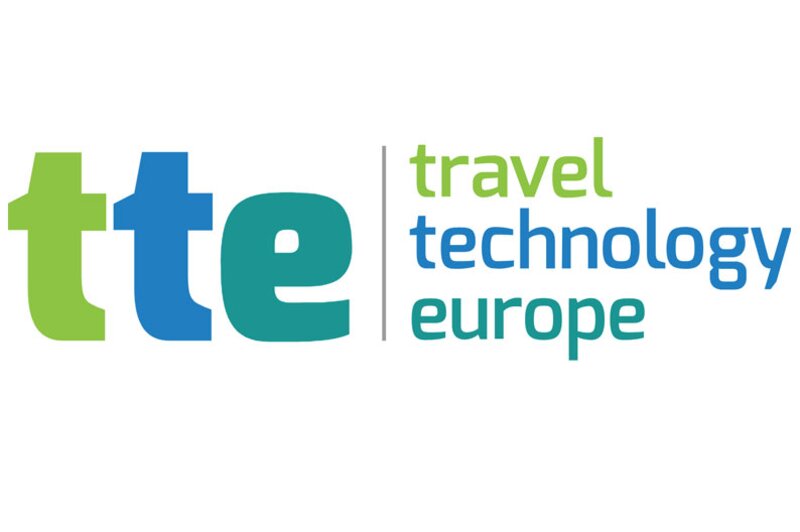 TTE reveals shortlist for Launchpad and 2019 Disrupt Award
Finalists chosen for potential to help travel tech buyers source latest industry innovations and make travellers' lives easier
Travel Technology Europe has revealed the names of the eleven technology start-ups selected to showcase their innovations at this year's trade show in London.
The finalists were chosen, from a total of 20 applicants, for their potential to help travel tech buyers source the latest industry innovations as well as help make travellers' lives easier.
All shortlisted companies have been operating for three years and cover a range of new products and services, from in-destination apps, to payment solutions and personalisation tools for the trade.
David Chapple, TTE event director, said: "Discovering unique and potentially groundbreaking new solutions for the travel industry is what the Disrupt Launchpad is all about," says
"These start-ups were chosen due to their demonstrable ability to think outside the box and identify answers to age-old problems that have not been seen before.
"We're looking forward to seeing how their innovative solutions will drive new business, streamline processes and help travel brands stay one step ahead of the competition."
The firms that will make their debut at the TTE Launchpad are:
TripX Tech
TripX technology enables businesses to offer add on custom made tours, activities and extras through mobile selling platforms. TripX makes it easier and cost effective to reach out to customers and offer them the additional services they have been crying out for.
tripx.tech
Hopper Video
A new software platform that enables users to create highly personalised and data-driven video content, Hopper sends a personalised email to prospects and nurtures them with relevant video content, before converting the sale with a final interactive 'push'.
hoppervideo.com
Inflow
A conversational guest platform which helps businesses connect with their customers online through AI-driven automation.
The 'flows' (conversational automated menus) enable customers to get personalised and relevant information as quickly as possible, plus, for real-time customer support, businesses can add live chat and messaging channels all in one interface.
Grapevine
A travel discovery platform that aggregates the best location-based content (articles, blogs, videos) and combines it with recommendations from friends and influencers using a unique combination of AI and social media integrations.
grapevine.travel
Wanda Maps
A community travel planning tool that enables users to build personalised trip itineraries that are stored within the traveller community – giving valuable data to other travellers within their niche and to the travel industry as a whole.
Their maps offer an affordable way for local businesses to reach travellers through hyper targeted advertising/customer matching and increased visibility via traveller pins.
wandamaps.com
Travel Ledger
Built on Blockchain technology, Travel Ledger replaces the currently fragmented billing, reconciliation and settlement processes with a standardised process to make it fast, easy and inexpensive to transact non-airline provided travel services.
It is a billing and settlement platform run and governed by the travel industry that will highly automate the travel purchasing process along the entire distribution chain while reducing the cost to process payments for all parties.
travelledger.org
KOMPAS
A recommendation platform that matches people to venues around them. The app provides small businesses with access to accurate data, allowing them to ensure that their consumers get a truly personalised experience when looking for their next brunch or unique bar.
kompasapp.com
VIP YOU (Upgrade)
A marketplace for outbound travel agents to make extra commission with exclusive, in-destination products and services.
Upgrade seeks to solve the problem of OTAs impacting travel consultants' ability to earn commission on high quality in-destination products and services with the a single, easy and trusted online B2B platform.
beta.upgrade.voyage
Kiva
Kiva distributes hotel meeting spaces and other venues worldwide, enabling travel agencies, meeting planners and meeting distribution channels to instantly book meetings and events online in real-time, without the hassle, expense and time wasted with RFP's and proposals.
kivasolutions.com
Travlab
A white label mobile payment solution for travel providers, giving them the ability to accept installment payments against holiday bookings on mobile. Customers can pay off holidays bit by bit allowing travel providers to generate more revenue and cash flow.
travtab.com
Panzly
Flight insurance offering immediate payout targeting both business travellers and travellers who are looking for attractions, activities, restaurants while on holiday. If a flight is delayed or cancelled, Panzly automatically triggers compensation without asking for any documents, filing the claim or calling in. Money is paid out immediately in the airport.
panzly.com
Of the eleven shortlisted start-ups, five will be chosen via an open online vote to go through to the Disrupt Award finals, where they will take part in a 'Dragons' Den' style pitch in front of a panel of judges.
The judges include Travolution editor Lee Hayhurst, Evantia Giumba of Amadeus, Walter Toscano of Travel & Telecom Ltd, Martin Cowen of Phocuswire, Renee Tsielepi of Transcendence and Anna Ferrari from the Founders Factory.
The winner of the Disrupt Award will win a stand at next year's Travel Technology Europe worth £8000, along with PR and marketing support.
The live pitches will take place on February 20th at 4:30 pm in the Innovation Theatre at TTE.
Vote for your favourite start up (voting opens February 2 2019), and register for free tickets to Travel Technology Europe