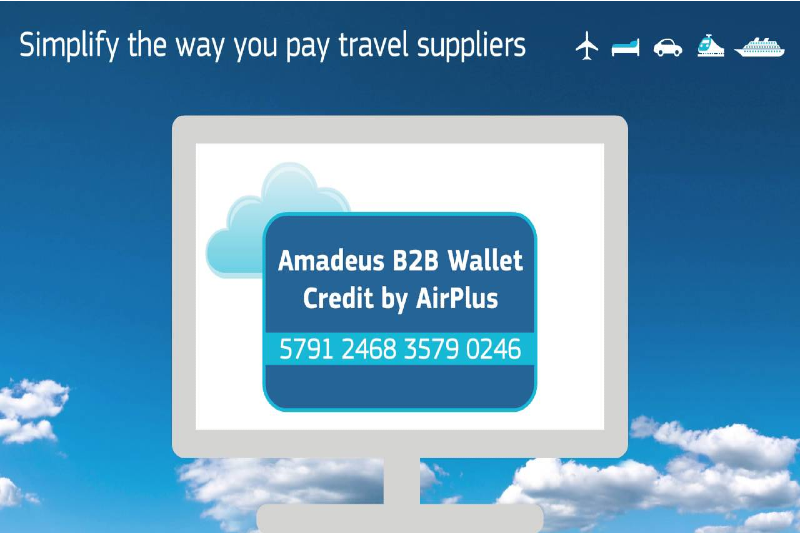 TTE 2020: Amadeus touts Partner Pay B2B wallet as vital agent airline go-between
Amadeus expects growth for its wallet platform
Amadeus expects its Partner Pay B2B wallet to see substantial growth in the next three years having signed up its second airline.
Spanish Air Europa joined Thai Airways on the platform last week as part of the wider technology and content deal with Europe's leading GDS.
Jeremy Dyball, head of commercial at Amadeus Travel Payments, said the firm was working on making sure the wallet is a win, win for agents and their airline partners.
"We know what airlines and travel agents are looking to achieve. We expect most airlines will come onboard in due course. Partner Pay will grow substantially over the next 12, 24, and 36 months."
Partner Pay allows airlines and agents to agree on which payment types are used and make it possible to opt for mutually beneficial options for specific transactions.
The rise in recent years of virtual credit cards has caused tension between agents and airline, said Dyball, because agents choose those with the highest rebates, which the merchant pays.
He said this has seen a 1% increase in the costs to airline for transacting payments. "For airlines, whose margins are about two to three percent that's a big increase in a major cost of business."
Partner Pay groups together a number of forms of payment using different card issuers and acquirers meaning agents and airlines can opt for the best value for money for both.
Within the wallet there are also a range of payment options offering different levels of rebate, surcharges and flexible lines of credit.
Due to the rebate issue, Dyball said there has been a move among airlines to demanding cash payments from agents, but this expose them to increased bond demand from industry body Iata.
"This is sub-optimal for airlines," he said. "Airlines are crying out for dialogue with agents and agents are crying out for dialogue with airlines because ultimately everyone loses in the long term."
Dyball believes Amadeus is well-placed to be the intermediary between airlines and agents in terms of their payments policies.
"We want to have discussions with the agents and airline merchants. We are a natural source of communication between the two sides.
"Sometimes travel agents do not always know who to talk to in an airline. They know operationally but for tougher commercial decisions they don't always know who can facilitate those discussions.
"The whole decision about margins is absolutely key. There are some fairly immediate commercial discussions that need to be had.
"We need to demonstrate the value an agent and airline is getting out of the process."
One of the other benefits of Partner Pay, added Dyball, is its impact on reconciliation because the payment data is liked directly to the traveller booking data in the GDS.
Amadeus is also working on offering more transparency around foreign exchange rates and how agents and airlines can mitigate their exposure to currency fluctuations.
Currently Partner Pay is only available in Europe but Amadeus is planning to expand it globally so it is relevant in different regulatory regimes around the world.