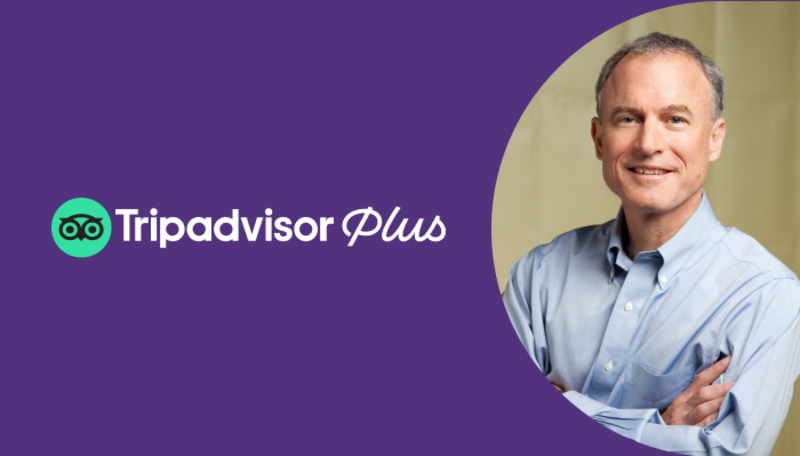 Tripadvisor iterates Plus subscription model to make it more rewarding
Participating hotels can offer retail rates instead of discounted offers for the first time
Tripadvisor has revealed an enhancement to its Plus subscription service enabling hotels to offer retail instead of discount rates for the first time.
Tripadvisor Plus subscribers will be offered rewards they can access at check-in, instead of accessing instant savings at the time of booking.
These rewards will equal a percentage of what the traveller paid for their stay, and will apply to every Tripadvisor Plus booking.
Hotels will be able to offer their lowest publicly accessible retail rate and a set of perks and will pay a commission to Tripadvisor on bookings completed.
After check-in, Tripadvisor will pay the traveller with a reward which it will fund. The reward is fungible, meaning the traveller can choose to apply the reward to future trips, or cash out.
Tripadvisor said it believes the enhancement will help hotels reach the most engaged travellers and that the change addresses any rate parity considerations as hotels will be offering retail rates.
And the site said it offers easy, cheaper, connectivity because participating hotels will not be limited to a small set of GDS partners but have 100-plus connectivity partners to choose from.
And Tripadvisor said  it enables hotels to "develop an end-to-end relationship with the guest".
Hotels will continue to get access to guest data at the time of booking, but now they will also be able to control their brand experience and reputation by providing direct customer support.
Steve Kaufer, Tripadvisor president and chief executive, said: "We launched Tripadvisor Plus in the US only a few months ago, with the goal of building an innovative travel subscription service that helped subscribers get more out of their next vacation experience.
"Our ambitions have not changed. The opportunity remains as large today as it did when we began beta testing Plus."
Kaufer added: "Finding product-market fit takes constant iteration, testing and improvement to get it right.
"Version 10.0 of a product always looks better, functions better, and drives more value than Version 1.0.
"With every iteration of a product, something new is learned, a path is unlocked, an opportunity for greater growth is identified.
The fact that we are iterating on Plus based on user and market feedback shows how much value we see in this product.
"And as the world's largest travel guidance platform, we see getting Plus right for both travellers and hotels as an integral part of our broader efforts to aid the recovery of the travel industry.
"We believe that launching vacation funds within Plus, and thereby addressing rate parity considerations for hotel partners, will enable us to gain greater hotel adoption and add significantly more hotel supply.
"We believe increasing hotel supply will provide more choice for potential subscribers and create a better overall product.
"It means consumers will be able to 'up' their travel by utilizing these funds during their trip to get more out of their experience, maybe by taking a private tour, staying an extra night or visiting a top restaurant."