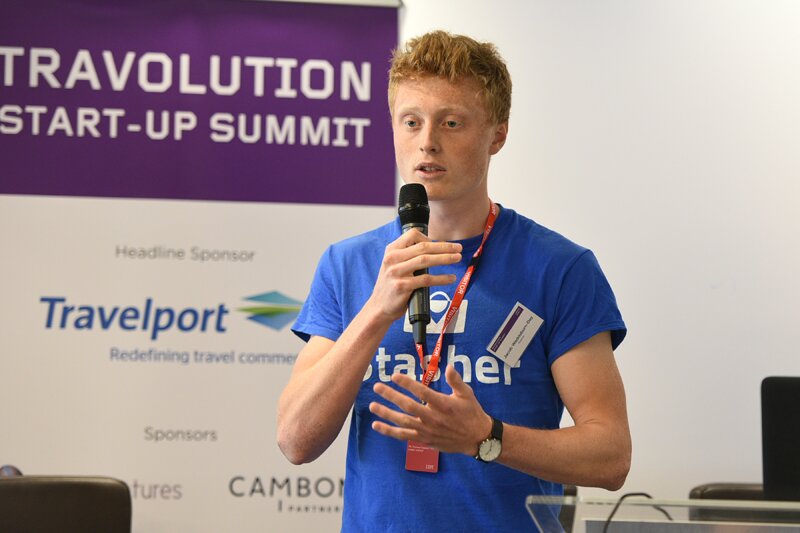 Megabus partners with UK luggage storage start-up Stasher
Self styled 'Airbnb of luggage' offers more than 600 'StashPoints' in over 80 cities Continue reading →
Intercity coach operator megabus.com has announced a new partnership with UK luggage storage start-up Stasher.
Stasher, which touts itself as 'the Airbnb of luggage' has grown to become world's largest luggage storage network with more than 600 'StashPoints' in over 80 cities across four continents.
Under the tie-up all passengers booking their megabus.com tickets will receive a code in their email confirmation offering them 10% off their booking with Stasher.
Mark Venables, managing director of megabus.com, said: "We've partnered with Stasher to offer a quick, new, easy to use bag storage service at hundreds of locations and at amazing prices.
"Everyone knows what it is like to have bags with you when you just want to get out and explore a city or use your time to visit friends. Stasher is the perfect answer. Now you can jump off your megabus.com service, stash your luggage and head off on your way."
Stasher co-founder and chief executive, Jacob Wedderburn-Day, added: "We're thrilled to partner with such an exciting, innovative brand. With a shared mission of affordable, stress-free travel, megabus.com is a perfect partner for Stasher.
"It's all about offering passengers flexibility and convenience when they're out and about and we're confident they will find Stasher incredibly useful. After all, everything is much easier when you don't have to drag your bag."
Since being established 2015, the firms has helped its customer stash over 100,000 bags world-wide.
It offers a range of locations for travellers to leave their bags for only £6 per 24-hour period, allowing them to sightsee or visit friends without having to lug their bags about.